Mortgage professionals weigh in on where they're seeing growth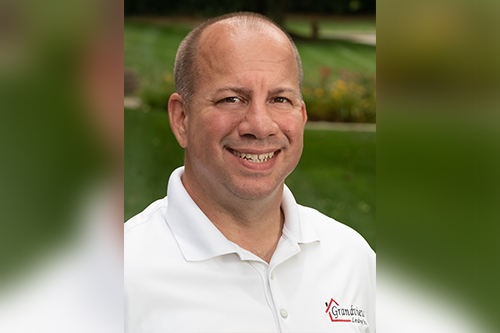 The Midwest is having a moment in the sun. Cities that formed the cornerstone of America's rustbelt of decayed urban cores spent most of the past few decades exporting the next generation to New York, California, the Southeast or the Sunbelt. Now, however, the mixture of affordability, low density, low rates and the ability to work from home has turned many midwestern cities into some of the hottest markets in America.
MPA spoke with two leading brokers in the Midwest: Mike Farrell (pictured), president of Grandview Lending Inc. in Indianapolis, Indiana, and Darrell Frenzel owner of Wisconsin Wholesale Mortgage in Milwaukee. Both have seen serious growth in and around their cities this year. They told MPA how they've managed volume, kept turn times down and maintained relationships. They weighed in, too, on the regulatory and tax outlook for their states, agreeing that for now at least they're set to stay competitive.
"With mortgage rates so low right now, there's a lot of refinancing going on to be sure, but certain purchase markets just outside of Milwaukee or closer to the lake are extremely hot," said Frenzel. "Houses go up for sale and they're sold right away. It's easier right now for people to upgrade and I'm seeing a lot of influx from the centre of Milwaukee out there."
As the market has heated up around Milwaukee, Frenzel said he relies more and more on his lending partners to ensure quick turnarounds. He's particularly fond of United Wholesale Mortgage out of Michigan which has ensured he can deliver refinances in as little as two to three weeks, at a time when, nationwide, turnarounds are averaging well over 50 days.
Read More: CEO sees a chance to "make billionaires" in LA multifamily market
In addition to migration to the 'burbs from central Milwaukee, Frenzel is seeing a growing influx of people from Northern Illinois, mostly fleeing Chicago. For those buyers, he said, moving to a smaller city is due to a mixture of COVID anxiety and an even greater worry about taxes. Frenzel stressed the unfunded liabilities Illinois has put on its balance sheets as a worry for taxpayers and thinks that Wisconsin's more limited liabilities make it a far more attractive spot for people ready to leave Chicago.
Frenzel believes Wisconsin's favourable regulatory environment for homebuyers will continue. Mike Farrell sees the same for Indiana. The Indianapolis-based broker said that Indiana's regulations have also been pro-consumer and none of the tax and regulatory changes we are seeing in some sunbelt and Southeastern states appear to be on the horizon for Indiana.
While Farrell is dealing with volume spikes of his own, he stresses a focus on close relationships within his community to navigate these moments.
"We focus on our neighbors and the people we live around in our community," Farrell said. "The people looking to buy homes now are the same people we play sports with, the people we're around in our community all the time, that's who we do the most business with."
By focusing his business on the people with whom he shares the deepest connection, Farrell said he's better able to stay on top of their expectations and get more understanding as turnaround times and COVID protection protocols leave some clients feeling frustrated.
Read more: Time to refocus on Purchase
Supply remains an issue for Farrell, especially in more affordable price brackets. He explained that in the $200,000 to $400,000 range, houses won't stay on the market for longer than a week. In those hot markets Farrell emphasized the importance of deep, meaningful relationships to ensure his purchase business remains steady.
"Our purchase business is what pays our bills on a monthly basis, whenever we get these little spikes in refinances, that's gravy," Farrell said. "We have to maintain those relationships with our realtors and our clients. It can be tempting during these refinance upticks to not work as hard on the purchase business because refis are the low hanging fruit. It's important to always be a hard worker for your realtors and your clients, getting them into the new home and not giving up on that because of your workload on the other side."