Low rates set the stage for a rise in home sales and prices, says Freddie Mac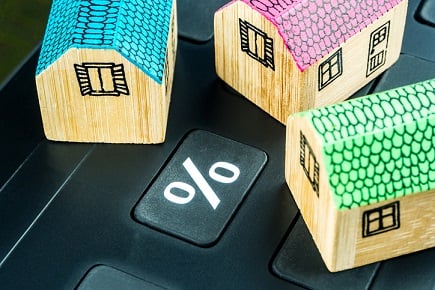 Mortgage rates posted a slight drop last week, according to new data from Freddie Mac.
The rate for the 30-year mortgage dipped to 3.72% from 3.74% the week before, according to Freddie's Primary Mortgage Market Survey. Rates also showed an annual decline from the previous year's average of 4.51%.
"The combination of improved economic data and market sentiment has led to stability in mortgage rates, which have hovered around 3.7% for nearly the last two months," said Freddie Mac Chief Economist Sam Khater.
The 15-year fixed-rate mortgage also inched down to 3.16% from 3.19%. A year ago at this time, the 15-year FRM was 3.99%.
Meanwhile, the 5-year Treasury-indexed hybrid adjustable-rate mortgage (ARM) slightly went up to 3.46% from 3.45% the week prior and 3.98% a year ago at this time.
"The stability is welcome news after the interest rate turbulence of the last year, which caused a slowdown in the housing market and other interest rate-sensitive sectors," Khater said. "The low mortgage rate environment combined with the red-hot labor market is setting the stage for a continued rise in home sales and home prices."