Builder's 4Q earnings yield tale of the tape outside the boardroom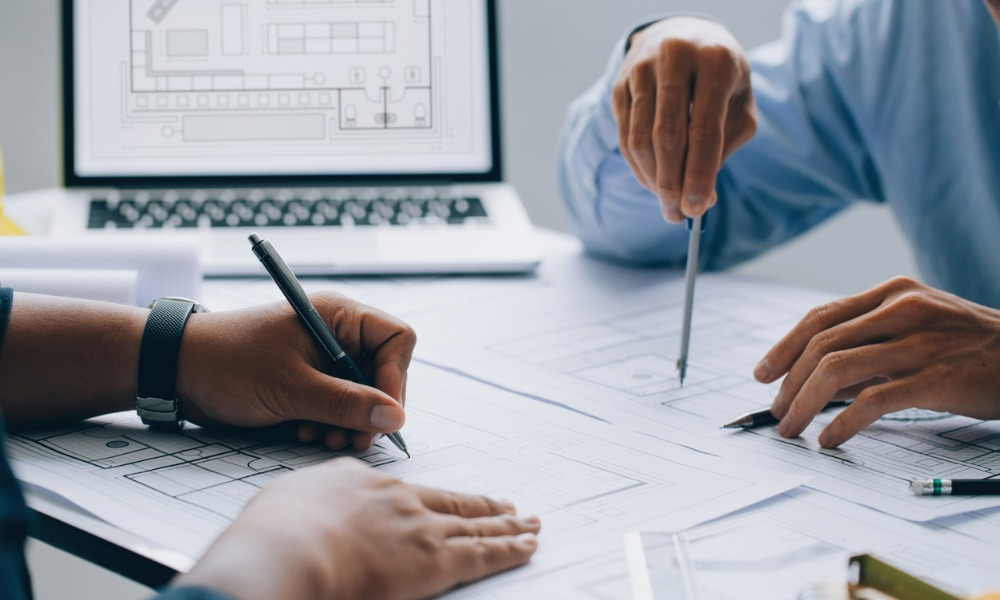 To the casual observer happily ensconced in the comforts of a mortgaged home, the softening of the housing industry against a backdrop of inflation dotted with fluctuating interest rates may seem like an abstraction. Yet one need only to read an earnings report from a homebuilder to grasp the shifting landscape.
Take Arizona-based Meritage Homes, for example. In its fourth quarter 2002 earnings report, the company reported a profit of $262.4 million – a 10% increase from the comparable period the previous year. And home closing revenues totaling $2 billion soared 32% from 2021. But the homebuilder also posted a decrease in quarterly home orders and a 39% cancelation rate amid a climate of higher interest rates as would-be homeowners sit on the sidelines until the market stabilizes.
Such are the inflation-induced times in which we live – with the nation's homebuilders taking much of the brunt.
Would-be homeowners wait on the sidelines
"Although favorable demographics and the low supply of housing inventory should drive long-term demand, we believe they were overshadowed in the back half of the year by ongoing economic uncertainty and buyer psychology, increasing mortgage interest rates, and inflation," Steve Hilton, executive chairman of the mid-sized company, said during last week's earnings call. "With homebuyers on the fence about when to get back into the market, our fourth-quarter sales orders declined 46% year over year, driven by a cancelation rate of 39%."
Hilton suggested the scenario isn't likely to end any time soon: "Today's higher mortgage interest rates continue to pressure housing prices as monthly payments still remain above 2020 and 2021 levels despite price cuts and rate locks," he said. "We believe that until rates stabilize, home sales activity will remain choppy."
Consumer nervousness abounds, he added: "We see some potential buyers who could qualify but are waiting for further price declines as they anticipate additional builder incentives are coming," Hilton told shareholders. "Other current buyers with rate locks in place or below current market mortgage rates were canceling due to the buyer hesitancy as they may have been nervous of the general economy or their own financial positions."
Lord detailed the sales orders decline: "The 46% decline in sales orders year over year was primarily due to elevated cancellations and weaker overall demand despite a 10% year-over-year increase in average communities," he said. "Our cancelation rate in Q4 of 39% increased from 12% in Q4 2021 and 30% in Q3 2022. Quarterly gross sales orders declined a more modest 22% year over year. Our fourth 2022 average absorption pace was 2.2 per month, which was down from 4.5 per month in the fourth quarter of 2021, but gross sales pace was 3.6 per month at a three to four monthly target, affirming the underlying consumer demand is indeed present."
Focusing on what's within their control
Phillippe Lord, chief executive officer, said the company has its sights trained on areas it is able to control in the face of economic uncertainty. "During the quarter and looking into 2023, we are analyzing the business through the lens of market events and actions that are within our control," he said. "We could not influence the macroeconomic factors impacting Q4 sales that Steve [Hilton] described. However, we can control how we react to them and how agile our business can be by focusing around our core strategies that we have honed for many years now."
One key strategy is a commitment to pre-starting 100% of the company's entry-level homes, he noted: "This readily available home inventory puts us in a favorable position since buyers in the current market want homes that are ready to close within 45 to 60 days," he said. "Eliminating uncertainty and reducing stress are a premium in today's murky economic environment. Further, line building allows us to complete homes on a shorter cycle time than a build-to-order model despite supply chain issues."
Hopeful signs on the horizon
In spite of current challenges, Lord noted, the company experienced industry-leading gross margin levels: "More importantly, we increased our market share. Consistent with our strategy, we continue to target three to four net sales per month. As we had a net order absorption pace of 2.2 per month in Q4, we have taken additional actions to get back on our target, including lowering prices and utilizing a full range of incentives such as mortgage rate locks, rate buydowns until we find the market clearing point to move our inventory and get back to our target sales pace."
He read the tea leaves in approximating future scenarios: "While we certainly don't have a crystal ball regarding what cancelations rates will do in 2023, we are comfortable that the buyers who purchased homes in earlier 2022 under a different market and economic environment represent a smaller portion of today's backlog compared to a greater portion coming from buyers that have a more fulsome understanding of the current market conditions, their monthly payment expectations, and the relative advantage of their rates and pricing incentives."
The Scottsdale, Ariz.-based homebuilder divides its operations into four regions: West, Central, East and South. In the latter region, Texas stood out: "With all four Texas markets holding a growth sales pace greater than 3.0 per month, we believe we are starting to find stability in Houston, Austin, and San Antonio, while in Dallas, we are experiencing a steadier environment and are gaining market share," Lord said.
The East region showed promise: "The fourth-quarter regional absorption pace for the East region was 2.5 per month," the CEO said. "We still have work to do here, but all of our Eastern markets actually had a gross sales pace in line with our three to four per month per target. And we are confident that we are well positioned in this part of the country. The East had the lowest region of decline in orders up 41% year over year and the lowest cancelation rate in the fourth quarter."
Another hopeful sign centered on materials backlogs that have exacerbated challenges in the homebuilding industry: "We are hopeful that with the industry backlog clearing over the next few quarters and the capacity of back-end trades like appliances, flooring, countertops, and cabinets loosening, our cycle times and backlog conversion rates will improve in the back half of this year," Lord said.