Supply chain problems, rising costs fail to dampen remodeling enthusiasm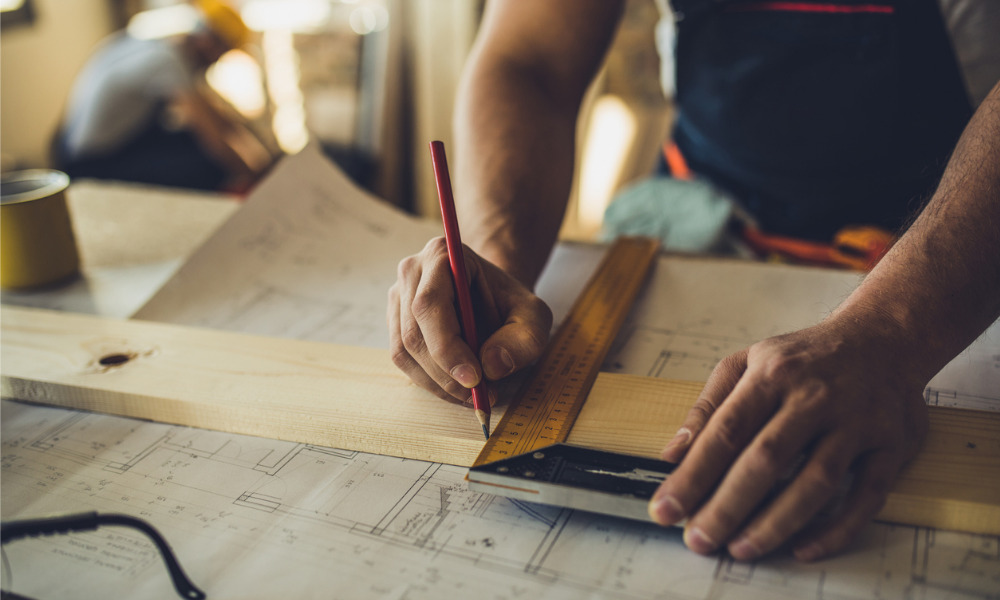 Supply chain problems? Rising costs? Despite such prevailing challenges in the housing market, a new report shows the remodeling industry saw strong demand throughout 2021.
In a Press conference this week, the National Association of Home Builders (NAHB) revealed year-over-year improvement in remodelers' sentiment, with index levels well above break-event point of 50. The findings were released during the NAHB International Builders Show (IBS) in Orlando, Fla.
In a telephone interview with Mortgage Professional America, NAHB assistant vice president for surveys and housing policy research Paul Emrath said higher home equity and historically low interest rates have combined to yield resources for homeowners to improve existing homes – helping to support the high demand for remodeling projects.
"We discussed the high rates of appreciation that had two effects on the remodeling market. One is it gives people confidence the remodeling projects will hold their value or even increase in value. And second, that increase in equity can then be a source of fund to tap into with a home equity loan – which can be particularly important in financing larger projects," he said.
Read more: Fix and flip good option amid supply chain issues
Even as a seasoned researcher, Emrath acknowledged being surprised by the remodeling enthusiasm despite ever-rising lumber costs – up 218% in recent months to $1,238 per thousand board feet. What's more, he noted, the Producer Price Index of the US Bureau of Labor Statistics shows a 21% increase in gypsum prices. And then there are those pesky skilled labor shortages that further exacerbate delays, Emrath added, with 345,000 open construction positions in November 2021.
"I was surprised it's been as strong as it has been," he said. "A lot of customers have been willing the higher prices and delays."
Which is not to say homeowners should rest on their laurels: "There are no quick fixes to the supply chain issue, so I would say manage expectations," Emrath said, in the way of advice to equity-dipping homeowners. "Compared to what you may have expected two years ago, be prepared for prices to be higher, and maybe have escalation clauses in their contracts so the remodeler doesn't have to anticipate a big increase in prices and build that into the price without any flexibility. Also, expect that things will just take a little bit longer."
Read next: Lumber prices 2022 – soaring and adding to housing market woes
But the window of time to remodel amid high home values is close to an end, Emrath suggested. Homeowners intent on remodeling should expect interest rates to go up combined with a decrease in home values this year, he added.
Read the reasons why are mortgage rates going up with this article.
"Both those factors will subside this year and next with interest rates going up and appreciation being positive but not the 15%-plus that we've seen this past year," the researcher said. "We don't think the equity in homes is going to go away. We don't think home values are going to go through any period like they did in the 2000s. But it won't be as strong."
Steve Cunningham, the NAHB remodelers chair and president of Cunningham Contracting Inc. in Williamsburg, Va., reiterated the dearth of resources. In a prepared statement, he said he personally has seen a six-month wait for cabinets to be delivered." Cunningham said he expects that outdoor spaces, home offices and flex spaces will continue in the years to come, with the next wave of projects to include multi-generational living.
For his part, Matthew "Matt" Emmons, president of Emmons Construction LLC in Jenks, Okla., said he's witnessed "…a steady flow of work in all aspects of our industry." In a prepared statement, he said "…every sub, vendor and supplier is as busy as they've ever been. I think the concern moving forward is timing for completion and keeping quality at a premium during all the chaos of supply-chain issues and labor shortages."
NAHB is a Washington-based trade association representing more than 140,000 members involved in home building, remodeling, multifamily construction, property management, subcontracting, design, housing finance, building product manufacturing and other aspects of residential and light commercial construction. NAHB is affiliated with 700 states and local home builders' associations across the country. The NAHB expects its builder members will construct some 80% of the new housing units projected for this year.