Strong HPSI backs up Fannie's prediction of a healthy housing market in 2020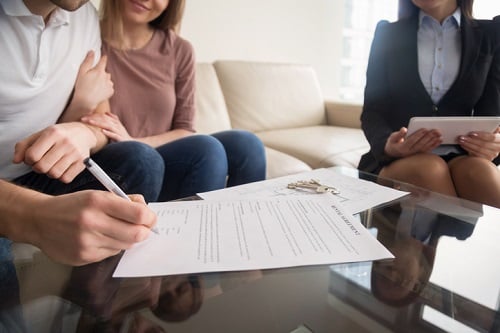 Favorable mortgage-rate expectations and a growing percentage of consumers saying it's a good time to purchase a home have driven home purchase sentiment near to its August survey high.
Fannie Mae's Home Purchase Sentiment Index (HPSI) edged up 0.2 points month over month and rose 8.2 points year over year to 91.7 in December. A 16-percentage-point spike in the share of Americans who believe that it is a good time to buy spurred the increase.
The uptick in HPSI was in line with Fannie's 2020 forecast, according to Doug Duncan, senior vice president and chief economist at Fannie Mae.
"The continued strength in the HPSI attests to the intention among consumers to purchase homes. This is consistent with the Fannie Mae forecast for 2020," Duncan said. "The HPSI hit and remained near an all-time high in 2019. The HPSI's strength supports our prediction of a healthy housing market in 2020, as well as consumers' appetite and ability to absorb the expected increase in entry-level inventory."
Other HPSI component highlights include:
The net share of Americans who say it is a good time to buy a home dropped from 61% to 59% in December. Year over year, the component decreased five percentage points
The net share of Americans who think it is a good time to sell dipped from 66% to 22%. Year over year, the component increased three percentage points
The net share of Americans who expect home prices to go up in the next 12 months jumped from 44% to 50%. Year over year, the component increased six percentage points
The net share of Americans who believe mortgage rates will go down in the next 12 months dwindled from 11% to 7%. Year over year, the component decreased four percentage points
The net share of Americans who say they are not concerned about losing their job in the next 12 months held steady at 86%. Year over year, the component increased two percentage points
The net share of Americans who reported that their household income is significantly higher than it was 12 months ago stayed the same at 28%. Year over year, the component decreased one percentage point