Buyers could be hedging against inflation, says chief economist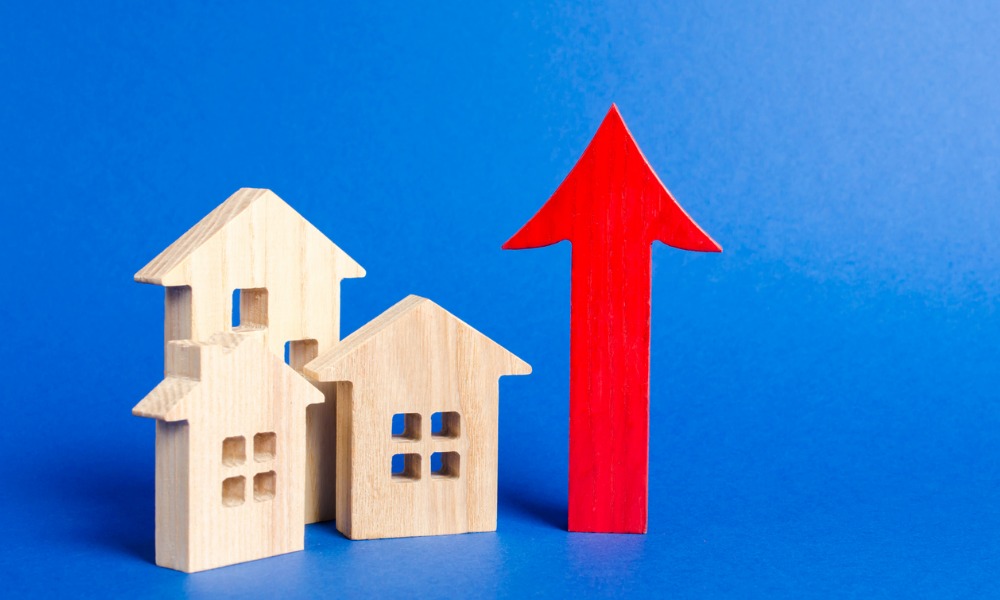 Home prices hit a new all-time high in November, according to new figures from Redfin.
The property analytics firm revealed that the average home price in the United States was $359,975 in the four-week period ending November 21 – up 14% year-on-year, the largest increase since early September.
"Prices have risen in the past month nearly four times faster than they did at the same time last year," Redfin said in a statement. "The unseasonable surge in home prices appears to be drawing in more sellers, as the number of homes listed for sale was down less than 3% from 2020, and up 11% from 2019."
According to Redfin, asking prices of newly listed homes were up 12% from the same time a year ago and up 26% from 2019 to a median of $352,250. Additionally, pending home sales were up 8% year-over-year, and up 51% compared to the same period in 2019.
Meanwhile, mortgage purchase applications increased 5% week-over-week (seasonally adjusted) during the week ending November 12 – however, 30-year mortgage rates rose back above 3% to 3.1% for the week ending November 18.
"Rising rents and rising prices on everything from gas to groceries may be motivating more people to buy homes now," said Daryl Fairweather, chief economist at Redfin. "Buying a home is a type of hedge against inflation, especially with mortgage rates still near historic lows. If high inflation persists, a large home mortgage could seem a lot less expensive in just a few years."