Key hires bring almost 27 years of combined experience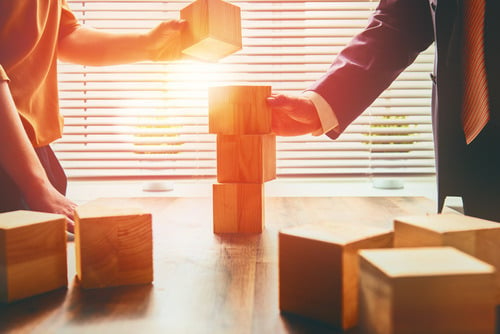 Guild Mortgage has hired two new senior loan officers, James Finch and Hannah Cartwright, as part of its expansion efforts in the Midwest.
The mortgage duo came to Guild from First National Bank of Omaha, where they had more than $60 million in combined loan volume at the time of the transition. Finch brings nearly two decades of home financing experience, while Cartwright has been in the industry for seven years. They will be based in Guild's Overland Park branch and report to district manager Dave Brown.
"Guild's dedication to its loan officers and commitment to providing first-rate resources and support were very attractive as we evaluated the future of our business," Finch said. "Our team shares similar values with Guild and its dedication to creating customers for life. By leveraging Guild's servicing portfolio and proprietary technology platform, we're positioned to stay connected with our current customers and have the tools to continue to grow and serve more homebuyers across Johnson County."
"At Guild, we strive to help each customer make the best choice when buying a home. We have the knowledge, experience and loan options to help each individual or family find a loan to fit their needs," Brown said. "James and Hannah share these commitments and will be great additions to our team as we continue to expand in the Midwest."
To date, the San Diego-headquartered mortgage company has nearly 4,000 employees operating from more than 200 retail branches in 31 states, including 18 branches in its Midwest Region, which includes Kansas, Missouri and Illinois. Guild Mortgage reported closing $27.8 billion in loan volume for the 12 months ended June 30, 2020.