Housing organizations are urging the SEC to get accurate data from the embattled platform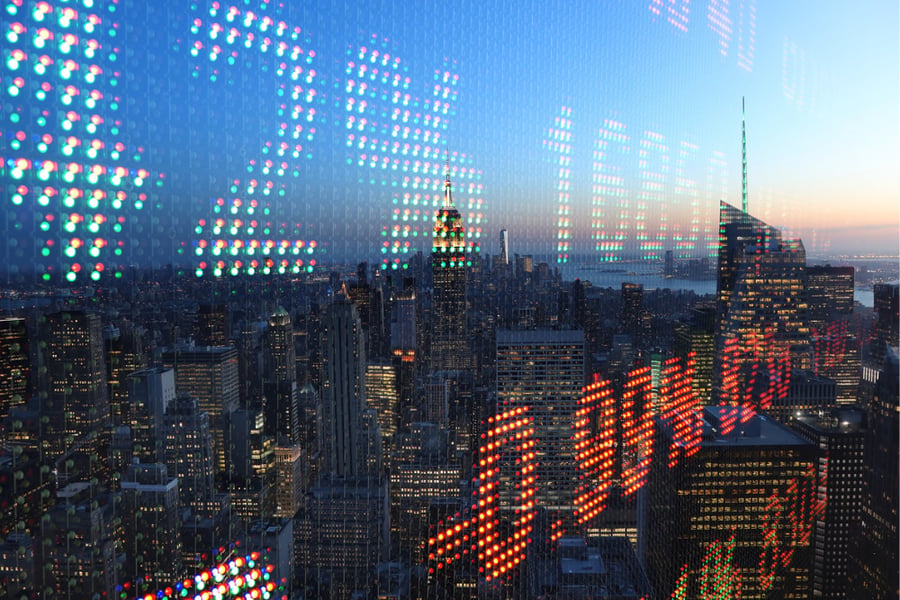 On September 17, a group of 45 neighborhood and housing organizations from three continents sent a letter to Jay Clayton, chairman of the U.S. Securities and Exchange Commission regarding Airbnb's confidential registration statement for an initial public offering with the SEC in August. In the letter, the coalition, comprised of members from seven countries, raised questions about Airbnb's finances, risks and business practices.
From its humble origins as a room-sharing platform, Airbnb has evolved into a profitable real estate investment strategy in which above-market nightly room rates for apartments and entire homes dwarf the monthly returns generated by long-term rental agreements. The profits associated with hosting properties on the platform have led to thousands of rental properties being pulled from the market in major cities worldwide, directly contributing, in some views, to acute rental shortages.
"As neighborhood, community and affordable housing organizations actively engaged in efforts to ameliorate the harmful, hazardous affects Airbnb and its operators bring to cities around the globe, we are keenly interested in seeing the Commission exercise its statutory authority to ensure that the corporation's financial and risk assessments are accurate and complete," the letter reads. "We believe that there are a number of specific issues that are critically important for investors to understand, prior to committing capital to this offering."
The group argues that Airbnb's prior public announcements related to its operations, policies and overall business model have "repeatedly proven false, inaccurate and controversial" and are regularly contradicted by independent analysis. The company may say it's in the business of "helping regular folks make ends meet" by helping them rent out spare rooms in their primary residences, for example, but studies have shown that a significant chunk of Airbnb's revenue comes from whole-home rentals run by commercial operators.
The coalition has asked the SEC to demand that Airbnb discloses the amount of revenue generated by both its traditional home-sharing operators as well as their commercial counterparts, and to provide the information in a granular, accurate fashion – by city, not by country. With short-term rentals having been limited or flat-out prohibited in some of the largest urban centers the company operates in, the groups are also hoping the SEC presses Airbnb for an accurate accounting of the income it receives from the facilitation of illegal rentals.
"Absent firm direction from the SEC compelling the company to come clean about its practices, investors could be at great risk if they simply rely on public statements that have repeatedly proven false or inaccurate," said JJ Feuser of Fairbnb Canada in a release accompanying the group's letter. "Protecting public investors is the Commission's primary responsibility. Given Airbnb's remarkable history of obfuscation and opaqueness, this is one IPO that shouldn't come to market without a thorough vetting by the SEC."
In the letter, the group highlighted as cautionary examples the cases of Uber and Lyft, two companies whose valuations proved to be "grossly inflated once their securities began trading publicly", as well as We, the parent company of WeWork, whose private valuation of $47 billion plummeted by 80 percent, leading to the cancellation of its scheduled IPO.
"The Commission must ensure that Airbnb provides clear, substantiated information about its practices, operations, financial condition and risks, so that investors can make fully-informed decisions about investing in the company's securities," the missive reads.
The letter's signatories ask the SEC to push Airbnb to provide a "comprehensive disclosure of risks which could have an adverse effect on its business", including changes in laws that could pose new regulatory issues, and an accurate disclosure of its business model and operations, including the company's response to the high number of shootings – 130 since May of 2019 – that have taken place in Airbnb properties.
"Given the corporation's many past misrepresentations of its business model and practices, and its ongoing promotion of policy pronouncements that have little if any effect on the deleterious impacts it brings to neighborhoods and communities, we have no confidence that Airbnb will provide a thorough, honest accounting of its finances and assessment of its risks," write the letter's authors.
"We are following the Airbnb public offering with keen interest."