The conference, which is projected to have about 1,000 attendees, will be held in May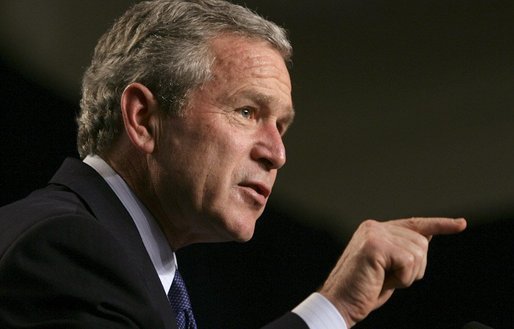 Former President George W. Bush will be one of the keynote speakers at the Texas Mortgage Bankers Association's 101st annual convention, according to a news release.
The three-day conference is expecting a record 1,000 registrants. It will tackle new trends, insights and emerging strategies concerning the mortgage industry.
"As an industry, we are operating in an ever-changing, compliance intensive business landscape with a significant degree of uncertainty on the horizon," said Mary Pirrello, TMBA president. "This year's conference will provide mortgage bankers with invaluable information on new tactics and strategies to help navigate through industry changes and achieve ongoing success and sustainability."
Other keynote speakers are Bill Hart, executive coach at Building Champions; David Horne, lobbyist and consultant at David L. Horne, LLC; J. David Motley, CMB-chairman-elect of the Mortgage Bankers Association; and Mark K. Updegrove, CEO at the National Medal of Honor Museum.
The conference – "Defining Our Future" – will be held on May 21-23 at the Hyatt Regency Hill Country Resort and Spa in San Antonio, TX.
Related stories:
Two Black Knight execs join MBA organization
MBA appoints Quicken Loans, Black Knight execs to MISMO board