Families in the US spend up to $758 of their monthly budget on child care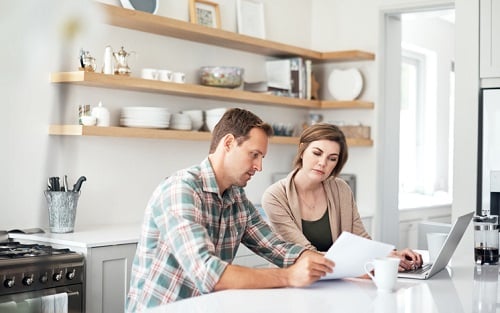 The cost of child care has continued to rise over the past 25 years, leaving homebuyers with less money to buy or rent a home.
Homebuyers face all kinds of hurdles in the path to homeownership, and a 49% increase in childcare costs in the US has impacted Americans' ability to buy or rent, according to Freddie Mac.
"The list of expenses for a family can be never-ending, and we know from Freddie Mac's semi-annual survey of homeowners and renters that the cost of everyday life presents challenges for many looking to buy or rent," said Freddie Mac Chief Economist Sam Khater.
On average, families spend $715 to $758 a month on child care. The cost is even steeper at $948 for families with younger children. The average childcare expenditure for families with children under five years old accounted for 10.5% of their average income in 2011.
Lower-income families face a harder time paying for childcare costs. Families making less than $1,500 a month who have children under 15 years old allocate an average of 40% of their income to childcare. In comparison, families making over $4,500 a month spend around 6.7% of their income on child care.
Childcare burdens for families using center-based and family daycare ranged from 7.9% in Mississippi to 19.3% in Washington, DC, and were highest in the Northeast and West Coast.
"One of the major challenges, when it comes to affording a home, is the high cost of child care," Khater said. "Our analysis finds that those families paying for child care generally are left with less money for housing. Specifically, we find they, on average, pay about half of the median mortgage payment and nearly 80% of the median rent."