A Zillow analysis looks at affordability in the 35 largest US metros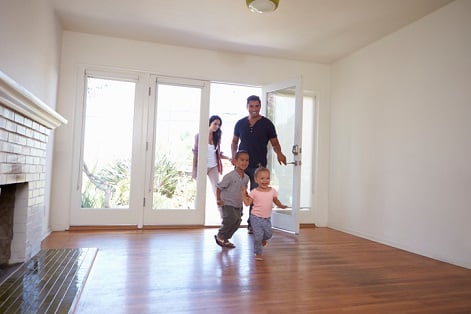 Homeowners with a mortgage in Washington DC have the most income left over after their monthly payment while those in Los Angeles have the least.
A Zillow analysis of the 35 largest US metros considers the annual gross median income and mortgage payment on a median-priced home and finds that those in DC have $7,000 left after their monthly mortgage payment, while those in Los Angeles have less than half that at $3,450.
"In our quest for happiness, or at least satisfaction, we must accept tradeoffs. A good-paying job with career growth potential often comes with expensive housing, leaving less for life's other essentials such as taxes, child care, transportation, medical services, food and leisure," said Skylar Olsen, Zillow Director of Economic Research. "Finding that balance where housing costs leave a comfortable amount of spending money is tricky, especially when the prices of life's non-housing essentials also vary widely by market."
Los Angeles homeowners are further impacted by substantial income taxes.
Affordability across the US
The impact of rising home prices and mortgage rates meant that affordability worsened in 2018 but this year has seen improvement in both.
A mortgage payment on the typical home in the US required 17.5% of the median income in Q4 2018, up from 15.4% a year earlier. Meanwhile, a typical renter paid 27.7% of their income to their landlord, down from 28.1% in Q4 2017.
Metropolitan Area

Leftover Income
After Paying
Mortgage
(Annual)

Leftover
Income After
Paying Rent
(Annual)

% Income Spent
on Mortgage
Payments

% Income
Spent on Rent

United States

$52,231

$45,781

17.5%

27.7%

New York, NY

$57,749

$50,474

27.2%

36.4%

Los Angeles-Long Beach-
Anaheim, CA

$41,426

$39,926

43.7%

45.7%

Chicago, IL

$60,395

$51,417

15.5%

28.1%

Dallas-Fort Worth, TX

$58,484

$50,849

16.9%

27.7%

Philadelphia, PA

$60,116

$52,461

16.0%

26.7%

Houston, TX

$55,963

$47,200

15.3%

28.6%

Washington, DC

$83,642

$77,738

19.3%

25.0%

Miami-Fort Lauderdale, FL

$42,533

$33,783

24.7%

40.2%

Atlanta, GA

$57,289

$50,886

15.7%

25.2%

Boston, MA

$67,165

$61,467

25.4%

31.8%

San Francisco, CA

$60,039

$66,423

44.2%

38.3%

Detroit, MI

$53,114

$46,379

12.9%

24.0%

Riverside, CA

$47,244

$41,899

27.7%

35.8%

Phoenix, AZ

$51,643

$47,725

20.1%

26.2%

Seattle, WA

$61,931

$59,523

28.1%

30.9%

Minneapolis-St Paul, MN

$66,794

$59,810

16.5%

25.2%

San Diego, CA

$51,259

$49,293

36.4%

38.8%

St. Louis, MO

$56,030

$50,475

12.8%

21.5%

Tampa, FL

$43,549

$37,072

19.5%

31.4%

Baltimore, MD

$66,463

$58,730

16.6%

26.3%

Denver, CO

$60,569

$55,445

24.8%

31.1%

Pittsburgh, PA

$54,214

$48,172

11.6%

21.4%

Portland, OR

$56,286

$53,567

25.8%

29.4%

Charlotte, NC

$53,545

$47,810

15.9%

24.9%

Sacramento, CA

$50,872

$48,370

28.3%

31.9%

San Antonio, TX

$49,100

$42,372

16.2%

27.7%

Orlando, FL

$45,543

$39,225

20.3%

31.4%

Cincinnati, OH

$56,022

$48,762

12.9%

24.2%

Cleveland, OH

$47,058

$40,379

13.2%

25.5%

Kansas City, MO

$56,475

$50,462

14.3%

23.4%

Las Vegas, NV

$46,338

$43,788

22.9%

27.1%

Columbus, OH

$57,453

$50,568

14.0%

24.3%

Indianapolis, IN

$53,919

$47,300

13.0%

23.7%

San Jose, CA

$62,335

$81,880

49.9%

34.1%

Austin, TX

$61,660

$56,491

19.7%

26.5%