Originator describes how he's finding business in a market that still has room to grow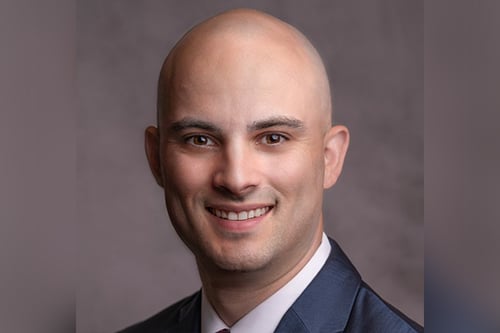 In a market hitting 14-year highs, when brokers and originators are dealing with unprecedented volume and achieving new profit highs, it might seem strange to talk about the uncaptured market. However, for all the records the industry is breaking, that market is still out there. According to the New York Fed, the number of new mortgage accounts opened is still below the peak of late-2007, when the US population was 30 million smaller.
To find out how brokers and originators can capture that market and keep growing past 2020, MPA spoke with Jay Bowry (pictured), branch leader at Movement Mortgage in Richmond, Va. Bowry has used each of the three main deal channels - self-generation, lead purchasing and referrals - and has found a successful niche as the preferred 'in-house' lender for a real estate agency. It's an approach that's resulted in his "best year on record," and while rigour is required for this model to work, other brokers and originators might be able to find considerable success pursuing it.
"The in-house model works because it takes a lot of the barriers and shields down," Bowry said. "Realtors know that you're there, they're open to talking with you, and while your pull through rate might still be 10%, 20% at most, it's far more effective in terms of capture rate."
Read more: What I want is congress to make a better choice
The other two models, Bowry explained, suffer from fundamental flaws. In a call-center business based off purchased leads, the intensity of competition between originators can require a level of aggression and persistence that many can't sustain. A self-generated business, conversely, suffers from a lack of warm introductions and calls. By outsourcing the early stages of his marketing to real estate agents, Bowry ensures he gets warm introductions without having to directly face so much competition.
The trade-off for this advantage is rigour. Bowry explained that in his position he has two clients – the borrower and the real estate agent. You have to do a good job for the borrower, of course, but you also have to do a good job for the agent by providing a rigorous underwriting service. Bowry strives for quick pre-approvals but stresses that these need to be underpinned by solid financial documentation. Not only does this ensure a smooth lending process, it means that the deal is far less likely to crumble at closing, something that Bowry said real estate agents absolutely hate. If they see you as reliable on the underwiring side, Bowry believes an agent will happily find that business for you.
Read more: Citi to hire 2,500
Bowry also believes the industry is on the cusp of generational change. Himself an 11-year veteran, he sees a dearth of brokers and originators between his generation and a more seasoned class of baby boomers in their 50s and 60s. As they begin to retire, Bowry sees huge opportunity for brokers and originators looking to build partnerships with realtors. He thinks this could be a path to the uncaptured market, provided brokers and originators do one thing.
"Focus on purchase," Bowry said. "The industry is going to be nowhere near as saturated in the next 10 to 15 years as it was in the past decade. People getting started in the industry make the mistake of focusing on refinances when we have these refinance surges. It's imperative that you focus, instead, on your purchase-based business because that's continuous. People that don't make it in our business are the ones that focus too much on refis and when refis dry up, they don't have a pipeline for business and can't last long enough to build it."