The merge of the securities aims to cut housing costs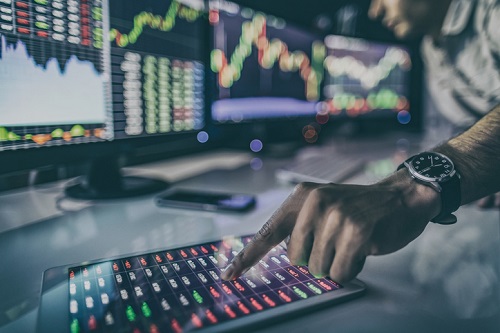 The Federal Housing Finance Agency (FHFA) has announced rolling out its plans to combine the mortgage-backed securities programs of government-sponsored enterprises Fannie Mae and Freddie Mac under a common security.
Through the common security or Uniform MBS, the GSEs will finance eligible fixed-rate mortgage loans backed by one- to four-unit single-family properties. Specifically, it will replace Fannie's MB and Freddie's Participation Certificates so the two companies can trade in the same market.
Many years ago, the FHFA predicted that full development of the common security would cost the GSEs over $1 billion, but the cost savings from the UMBS will bring the money back quickly, the agency said.
In the FHFA's estimate, the use of the UMBS will cut back $400 million to $600 million per year. In addition, merging the securities will increase the amount traded in a day. Investors can then accept lower returns and yields may drop, which may mean lower interest rates for homebuyers.
Since Freddie's program has been less liquid than Fannie's, the FHFA will require Freddie to give homeowners' mortgage payments to investors in 55 days rather than 45 days. The agency expects this will sync their prepayment speeds, which can significantly affect the value of loan pools.
Earlier this year, Freddie Mac announced that there had already been $3 trillion in forward trading transactions under UMBS. The FHFA said that those trades could be settled with either Fannie- or Freddie-issued UMBS on Monday, while the rest can be settled throughout June.
"The UMBS is one of the most significant accomplishments in our decade-long effort to improve the U.S. housing finance system," said Mark Hanson, senior vice president of securitization at Freddie Mac. "Americans will benefit from the efficiency and standardization brought about by this new common security. The success of the initiative is a direct result of Freddie Mac's collaboration with Fannie Mae, Common Securitization Solutions, FHFA, and thousands across the U.S. housing finance industry. We are grateful for their hard work, and we join them in celebrating this achievement."
"Today's launch of UMBS is a major milestone that marks the successful implementation of the Single Security Initiative," said Renee Schultz, senior vice president of capital markets at Fannie Mae. "UMBS is the result of close collaboration with FHFA, Freddie Mac, Common Securitization Solutions, and hundreds of housing finance stakeholders and we congratulate all involved on this achievement. We remain focused on ensuring that all market participants continue to make a smooth transition to UMBS and maintaining a highly liquid housing finance market."