Three women sue lender after backlash following complaints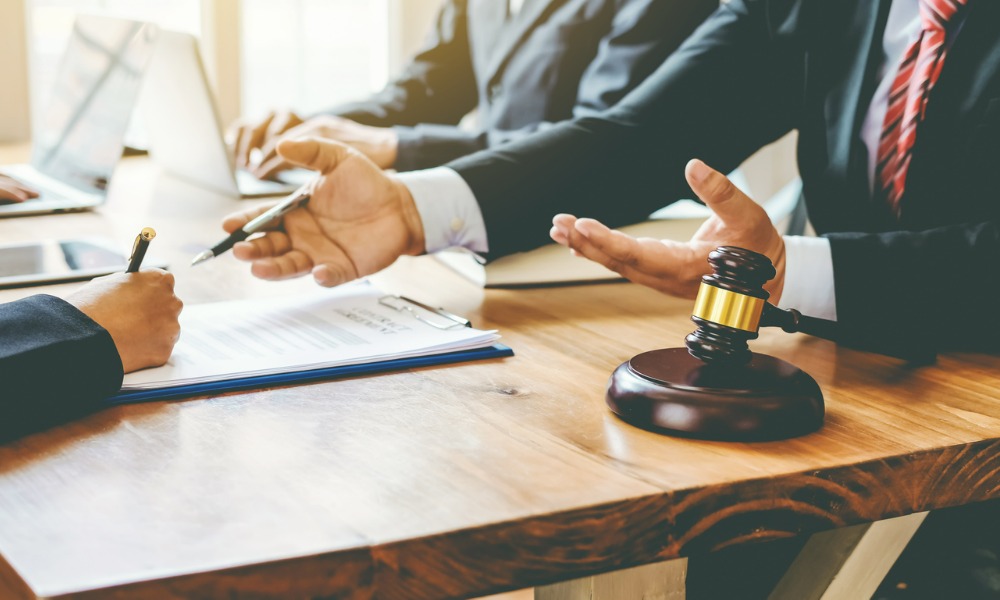 In addition to its bankruptcy filing and lawsuits filed by terminated employees, First Guaranty Mortgage Corp. is also facing litigation by former female employees of the mortgage lender who allege gender discrimination.
The lawsuit – a copy of which was obtained by Mortgage Professional America – filed by Lynley VanSingel, Melanie Meyer and Jessie Palmer also names Pacific Investment Management Co. (PIMCO) as co-defendant. PIMCO held a majority stake in First Guaranty Mortgage Company with at least two seats on the lender's board of directors. As such, according to the lawsuit, the investment firm had input on the hiring and firing of employees.
VanSingel, 42, was senior vice president, Learning & Organizational Development at FGMC, as of April 22, 2019, until her termination this past February, the lawsuit states. It's alleged that VanSingel complained to her direct supervisor, chief administrative officer Dwayne Smith, of what she viewed as discriminatory conduct by the senior vice president of retail sales.
Read more: Beleaguered First Guaranty Mortgage Corp. files for bankruptcy
VanSingel was tasked with building the learning strategy and upgrading the talent on the team, a strategy that was highly praised to the point of receiving the highest performance rating for 2019 and earning an industry award for strategic planning among other honors, it is outlined.
Still, the lawsuit details, she raised concerns to CEO Aaron Samples that she had doubts related to the fast expansion of her team. At the time, FGMC was experiencing turnover that was above the industry average. VanSingel worried her department was overstaffed based on the capacity models she used to staff her team, according to the suit.
Amid such concerns, she had a meeting with Simons during which he "appeared agitated and went on to list a myriad of complaints," the lawsuit reads. Specifically, he alleged a trainer assigned to his team was unprofessional, and criticized her for playing rap music during her breaks, according to the suit. Simons then turned his criticism to VanSingel – a 20-year industry veteran – targeting her manner of speaking as "undermining her credibility," the lawsuit alleges.
Sensing "gender-based micro-aggressions" during the conversation, she turned to Smith with her concerns about Simons, the suit reads. She also questioned Simons' critiques of the other staffer as she had previously been identified as a high potential employee who had received recognition for outstanding performance, the suit details. VanSingel told Smith she thought the employee was being targeted because of her status as a Black member of the LGBTQIA community, telling him she was aware of other gender-based allegations against Simons, the suit describes.
Ultimately, according to the litigation, VanSingel's concerns were not addressed because she was terminated shortly after the conversation took place. During the termination call on Jan. 25, Smith is alleged to have told VanSingel that she was being fired for cause due to expressing frustration and with comments made in the review.
Read next: Fired workers sue First Guaranty Mortgage over lack of notice
For her part, Meyer, 42, has worked as a mortgage professional since 2002. She was hired by FGMC as a mortgage originator reporting to Donovan Stamps. As stated in the lawsuit, Meyer became a top performer in her region and received a positive performance review in 2020 detailing work that exceeded expectations. According to the suit:
Meyer was assigned a non-producing sales manager position on Feb. 1, 2021.
She managed a team that averaged 17 loan officers and achieved the top three sales position in production and volume.
Meyer's team had the lowest level of attrition of all the sales managers, and she had received "exceptional" results from a survey sent to her direct reports.
In December 2021, Meyer was asked to head a special team for purchasing loans. Her team was reassigned and Mayer was given seven team members, a growth plan and a commitment that the company would purchase quality leads for her team.
Meyer was promised a guarantee of $10,000 on top of her $5,000 base salary through June 15 of this year.
Stamps left the company last December, and Meyer was assigned to report to senior vice president Brandon Jewkes and Simons. During the quarterly sales manager meeting on Jan 7 that ranked loan officers Simons "…raised his voice and was so rude that other sales managers sent Meyer messages apologizing for Simons' behavior," the lawsuit reads. Simons is said to have sent Meyer an apology via text but not in front of the group.
During a scheduled one-on-one call with Simons in late January, Meyer suggested her team had not received adequate leads since the December rollout. She suggested Simons provide 20% of leads given to another region comprising three male sales managers that had a low conversion. "Simons did not like the suggestion and told Meyer in an unprofessional way not to question how things were set up," the lawsuit reads.
After that, it is alleged, Simons canceled some of their scheduled calls or would leave Meyer waiting in a chat room he would never join. She turned to Jewkes to complain only to be told to "deal with it."
Despite a review in 2021 noting her performance exceeded expectations and an award in February for her group's performance the previous month, she allegedly received a call from Human Resources, Simons and Jewkes informing her she was being terminated unless she accepted a demotion as an hourly call center loan officer – a position she accepted. She was assigned to report to sales manager Anthony Mason – whom, it is outlined, she had previously outperformed each month in 2021. With her demotion, the company canceled Meyer's guarantee contract which still had $50,000 remaining in unpaid commission guarantee and her salary was reduced from $60,000 to $30,000 annually, according to the lawsuit. She ultimately resigned on April 1, complaining of gender discrimination and retaliation.
Palmer, the third plaintiff, worked as a mortgage professional from 2016. She was among the top producing loan officers in the nation as she worked remotely from a small brokerage in Southern California, and one of the top 1% of all originators through United Wholesale Mortgage, according to the litigation.
On March 1, 2021, she was hired by Simons in a non-producing role as a sales manager, tasked with onboarding a new team of mortgage loan originators. She was assigned to report to Jewkes. Because she did not have an assigned team when she started her job, she built her team from scratch – a process that took 45 days after Palmer's start dates before her first team member was onboarded, the suit details. Continuing to build her team, she had six loan originators after Christmas 2021. By February, one-third of her team had less than 30 days' experience and only two of her loan originators had worked for FGMC more than six months. "Palmer was confident that her new team was finally in place," the suit reads.
According to the lawsuit, Palmer chose not to hire one candidate for loan officer she interviewed largely because of his use of terms such as "honey" and "sweetheart" during the process along with questions she viewed as inappropriate dealing with her family circumstances. Despite being aware of the candidate's conduct, Jewkes still chose to hire him, according to the lawsuit. He was assigned to a team headed by Anthony Simon.
After Simon resigned in November 2021, the new hire was moved to Palmer's team along with three other low-producing loan originators. During the new hire's first weekly one-on-one with Palmer, he continued to refer to her as "sweetheart," it is alleged in the lawsuit. After being corrected, the new hire complained to Simons. This led to his reassignment, but without a replacement for Palmer, according to the suit.
The suit alleges Simons and Jewkes failed to uphold FGMC's anti-discriminatory policy by hiring the man while failing to report his behavior to human resources.
Afterwards, "Jewkes began treating Palmer in a retaliatory and discriminatory manner," the suit reads. Ultimately, she too would be fired.
The suit was filed on June 23. MPA reached out to the attorneys representing the three plaintiffs but received no response. Similarly, MPA reached out to FTI Consulting, a public relations firm handling media queries on the heels of FGMC's Chapter 11 bankruptcy filing for comment. "We are not commenting on litigation, but thanks so much for asking," was the response from a representative of the PR firm.