Pundits see good things ahead on the mortgage rates front as inflation is tamed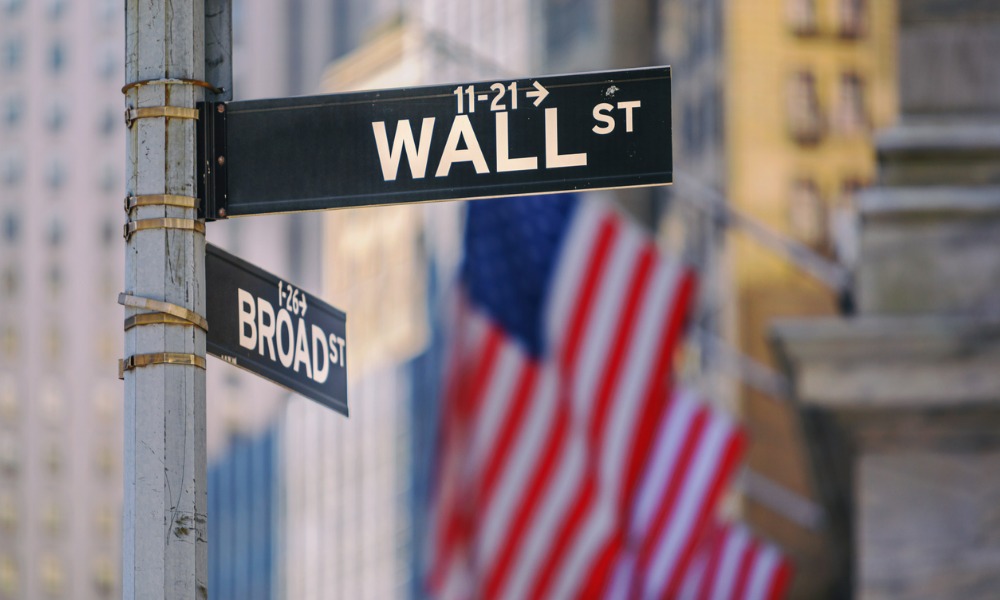 Economic analysts weighed in on Wednesday following the latest interest rate hike by the Federal Reserve – an increase of 0.75% that matched the central bank's last move in June, which was the biggest jump in the key measure since 1994.
The latest rate increase designed to help stem inflation was agreed upon in unanimous fashion by voting members of the Federal Open Market Committee. Wednesday's move marks the fourth consecutive meeting that has seen Fed action to tame inflation, resulting in bolstered borrowing costs across the US. Taming inflation is key given that it's running amok in a way not seen since the early 1980s.
Along with other analysts, regional vice president at William Raveis Mortgage, Melissa Cohn, accurately predicted the 0.75% hike. Despite the higher borrowing costs resulting from the Fed's action, she noted mortgage rates have begun to show signs of dropping as the central bank continues to fight the "inflation dragon," the 40-year mortgage industry veteran said.
"With inflation still running at a red-hot pace, it has no choice but to raise rates," she told Mortgage Professional America. "At the same time, the economy is starting to show signs of weakness which has – coupled with the Fed's ongoing bond purchases – brought the yield on the 10-year treasury down to 2.80% today from a peak of nearly 3.50% a month ago."
There's good news for the industry too: "Mortgage rates have dropped in the past 10 days by as much as 0.50% in some cases," Cohn noted. "Lower mortgage rates are a welcome relief to homebuyers. While no-one wants a weaker economy, lower rates are just what the real estate market needs in the middle of the summer."
Read more: Federal Reserve to begin pursuit of 'soft landing'
She reached out to MPA after the Fed's action with additional insights on the immediate impact: "Both stocks and bonds cheered the move and post-hike comments from Fed chairman [Jerome] Powell. The 10-year bond yield remains below 2.80%, and that is good news for mortgage rates. If the rally holds, we can look for better rates in the morning and will go back to data watching for the direction of mortgages for the balance of the summer. Remember, bad news for the economy is good news for bonds and mortgage rates!"
Michele Raneri, vice president of US research and consulting at TransUnion, offered a different take – decidedly less rosy an outlook than Cohn's. "Interest rates have slowly been rising the last several months, and the Federal Reserve's 0.75% rate hike today will likely most impact consumers with mortgages and credit cards," Raneri told MPA. "Interest rates on new fixed rate mortgages – which are often a majority of mortgages – often increase after a Fed interact rate increase, which will make buying new homes or refinancing more expensive."
Raneri continued: "Often when people buy a new home, the amount they are willing to spend aligns with how much they can afford for a monthly payment. In order to buy the same house that one could have afforded just six months ago, consumers may select an adjustable-rate mortgage because their initial monthly payments will be less than a fixed rate mortgage."
Learn how does adjustable-rate mortgage work here.
Read next: Mortgage rates stabilize ahead of next Fed meeting
Mike Fratantoni, a senior vice president and chief economist for the Mortgage Bankers Association, alluded to the mixed messaging he categorized as something of an economic tug-of-war among various economic factors. Still, he saw good things on the horizon for mortgage rates.
"Mortgage rates have dropped about half a percentage point in recent weeks, heading closer to 5.5% than the 6% rates we saw in June," Fratantoni told MPA. "There is a tug-of-war in market expectations, between the persistently high inflation numbers and resulting rapid Fed hikes, and the increasing risk of a sharp slowdown and possible recession. As a result, mortgage rates may have already peaked and could stay between 5% and 5.5% through the remainder of 2022. If that were to be the case, potential buyers, who had been scared off by the rate spike, might find their way back to the housing market."
The MBA economist expressed confidence in the central bank as it works to tame inflation: "Further rate increases are baked in through at least the remainder of this year," he said. "The unanimous vote for this rate increase emphasizes the commitment to this path."