SVP explains how new incentive can lead to better deals for borrowers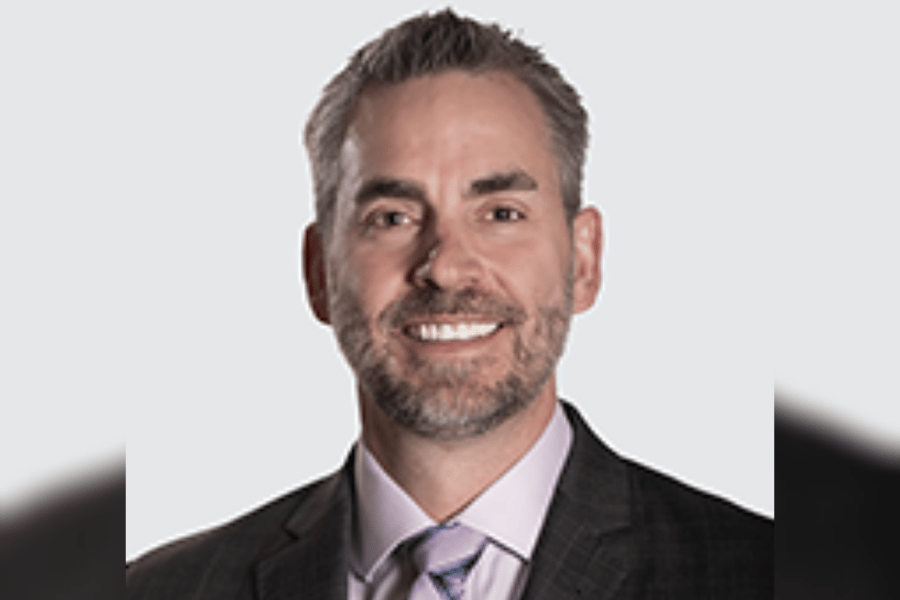 Fannie Mae is adding another program to its suite of affordable housing developments. As the United States enters an increasingly dire affordability crisis, the agency has been introducing a number of programs designed to incentivize new developments of affordable housing and the rehabilitation of existing affordable units. In addition, it is rolling out a new program designed to incentivize multifamily borrowers to offer a percentage of their units at affordable rents.
This sponsor-initiated affordability (SIA) incentive program offers lower borrowing costs to multifamily owners who agree to create or maintain a minimum of 20% of a property's units at a rate affordable for residents who are earning 80% or less than the area median income (AMI). Rob Levin (pictured), SVP of multifamily customer engagement at Fannie Mae, explained how the program will be implemented and how mortgage professionals can use it to secure a better overall deal for multifamily borrowers.
"The most effective way we can influence the market is with economic incentives through lower pricing for borrowers who are willing to hold these loans," Levin said. "Our focus for a long time has been around our housing goals and that 80% of AMI affordability level. In that role, what we're trying to do is encourage our borrowers to retain that same level [of affordability], not only at origination, but through the life of the loan.
"We feel that supporting renters is crucial, especially at this point in time, given how important home is to everyone - not only a home that you own, but a home that you rent, a home that you believe is safe, but is also affordable. We believe it's a really good time for us to help incentivize those borrowers to hold those rent levels for a longer period of time."
Levin explained the incentives on a transaction-by-transaction basis. Fannie runs all its multifamily loans through an affordability estimator, which allows it to manage its FHFA mission goals. Fannie will determine how many units in that property hit target affordability levels relative to AMI. If at least 20% of the building's units hit the target 80% AMI affordability level, then Fannie will typically notify lenders if a deal qualifies. Those lenders, in turn, will encourage the borrower to keep those properties at an affordable level for the life of the loan - if all the parties agree, then Fannie produces a more competitively priced loan for the borrower.
One of the key goals of this program is in preserving and expanding the country's stock of 'naturally occurring affordable housing.' While there are few clear estimates of exactly how much of this stock is still on the market, Levin noted that these units are coming under intense pressure as rent price growth far outpaces income. Where traditional solutions have revolved around government sponsorship of renters, or a voucher system, this incentive approaches the issue by targeting the borrower and making an economic case for them to maintain some units at an affordable level.
Because the incentive targets units that are already affordable, Levin expects this won't create any significant internal quality mismatch between units. To qualify for the incentive, affordable units have to run the gamut of unit types distributed throughout the property, matching the number of one-, two-, and three-bedroom units proportionate to the overall property. In addition, the agreement comes with ongoing inspection protocols to ensure borrowers are maintaining their agreement from an income and rent perspective.
Levin emphasized that this incentive is very much a first dip into the 'conventional' side of their affordability efforts. It mirrors, however, other efforts from Fannie Mae to grow as an "ESG" company, offering products and services that fit within a positive environmental, social, and governance framework. While this effort remains in its early days, Levin hopes that stakeholders across the mortgage industry will get on board to try and address the growing problem of affordability in America.
"Hopefully, everybody who is in that space understands that there really is a crisis in the affordability of workforce housing," he said. "Anything that they can do to explain the program, learn about the program or help their borrowers decide whether or not it makes sense for that specific property would be really helpful for us. The more knowledge there is out there, and the more thought people put into it, the more people will see that they can also help make a difference. I think that's important for us all to think about."