Ahead of landmark accomplishment, company head is focusing on what comes next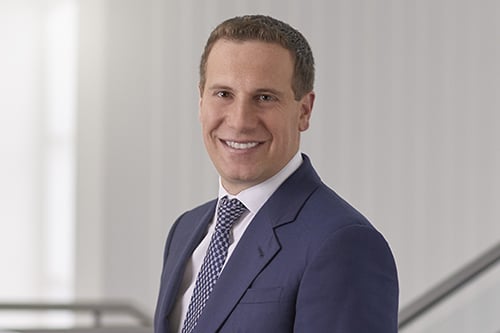 Mat Ishbia is about to have a very big day. The CEO of United Wholesale Mortgage (pictured) is taking his company public on January 22 under the biggest SPAC of all time. He's taken the company from a staff of 12 to a team of 8,000 in 17 years, building the nation's second-largest lender in the process. Now it's going public and he'll probably become a billionaire in the process. Ishbia, though, doesn't sound like he's about to reach a personal or professional summit. On the eve of a huge accomplishment, he's far more likely to talk about future goals and concrete objectives for the broker channel than give himself any kind of pat on the back.
"A big goal [post-IPO] for us is accelerating the growth of the mortgage broker channel," Ishbia said. "We want to educate consumers throughout America and show them that the fastest, easiest, cheapest way to get a mortgage is by going to findamortgagebroker.com and finding a local broker."
Ishbia cites this desire to grow the broker channel as his primary reason for taking the company public. He estimates that the IPO will bring $1.4 billion in cash to UWM, capital which he believes will both allow his company to weather any future storms while continuing to invest in the broker channel.
Beyond raising the profile of the broker channel, Ishbia wants to reinvest some of the capital raised in his company's technology and servicing operations. He points to UWM's "superior" technology as key to their success in closing loans more than twice as fast as the industry average. Retaining and servicing their reference base, too, will strengthen UWM's position when rates do eventually rise.
Read next: How to capture the foreign buyer market when borders reopen
Headline maker
Ishbia made headlines last Christmas for giving away leases on Cadillacs, vacations, and home renovations to UWM staff at their holiday party. He also committed to a distribution of between $35 million and $50 million in shares to be given to employees. Every employee will receive $1,000 in UWM stock minimum, including the roughly 500 people the company added this week. He wants his employees invested in the company's success both so they can enjoy the IPO with him, and so they have a stake in UWM's next big push.
"We're going to win together and really grind," Ishbia said. "We are going to continue to stay in the weeds of the business, continue to grind and take it to another level because being number two is not on my goal list…That's not where our story ends, so we're going to continue to grow by educating consumers, helping brokers win and having our all-time best year in 2021."
Read more: UWM unveils "game-changing" inventive for borrowers
When asked if he's feeling any nerves ahead of the IPO, Ishbia emphasized that focusing on the business has kept him grounded. His schedule remains packed with meetings, calls and webinars up to and through the IPO. He's excited to go public, and is proud of what his team did to get UWM to this point, but he emphasized that focusing on the company's goals and staying "in the weeds" of the business were crucial to their success up until now. Ishbia has no plans to deviate from that focus, just because he's hit a milestone.
Just over 20 years ago, Ishbia enjoyed a different landmark achievement: winning the NCAA national basketball championship as a point guard for Michigan State. In his view, that success as a role-player on a team of 14 informed this new success leading a team of 8,000. In a personal sense, he sees the IPO as a bigger accomplishment than his national title. At the same time, he believes that without that success and that exposure to a top tier coach in Tom Izzo, and a team leader in Mateen Cleaves, he would not be where he is today.
Ishbia is a competitor through and through, but he's also a team player – and he sees this move as a win for the broker channel, and the beginning of a big push for brokers.
"It's not UWM going public, it's the whole broker channel going public," Ishbia said. "UWM, the leader in the broker channel, is going public and now we're all on a bigger stage. This is going to enable brokers to grow their businesses, but everyone's got to do their part. John Smith mortgage in Minnesota has got to go from doing 10 loans a month to 12. Jenny Smith mortgage in New Mexico has got to go from doing 20 loans to 30. We're going to help everyone in this channel. The IPO is all tied to UWM being a great partner."