The alleged loan scheme received $7.5 million from Troubled Asset Relief Program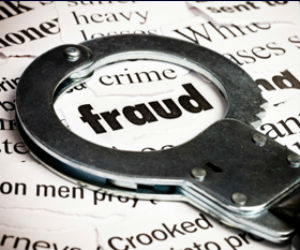 A federal grand jury indicted former bank officers on seven counts, including conspiracy to commit bank fraud and mail fraud affecting a financial institution.

According to a news release from the Special Inspector General for the Troubled Asset Relief Program, the bank's former president, Anthony Atkins, and former vice president, Samuel Cobb, made up a scheme to hide the bank's mortgage loans in default.

Part of the scheme was to solicit to several people -- Bruce Houle, Mark Shoemaker, Michael Bradley Bowen and William Blake Cody -- by taking out loans from the banks with their names. In order to persuade several of the men, Atkins and Cobb said the loans were non-recourse – "if the men defaulted, GulfSouth would have no recourse against them."
Read more: Premier Bank board members convicted in $6.8 million fraud
Atkins and Cobb then had loans given to the men totalling approximately $3.8 million. The two had falsified information on a government form, known as the HUD-1, in association with the loans the bank disbursed to Houle, Shoemaker, Bowen and Cody.

"The HUD-1s falsely stated that the men provided cash for their respective transactions, but the amounts listed as 'cash from borrower' on the HUD-1s was actually money provided by GulfSouth," SIGTARP said.
Read next: Nevada used funds for struggling homeowners on parties, cars
GulfSouth received $7.5 million in 2009 from the Troubled Asset Relief Program (TARP) from the U.S. Treasury. Atkins and Cobb permitted condominiums used as collateral for mortgage loans sold as short sales, ending up as a loss to GulfSouth.