An explosive report found that a Nevada state agency used millions in federal funds – meant to help underwater homeowners – to pay for parties, gift cards, and even legal expenses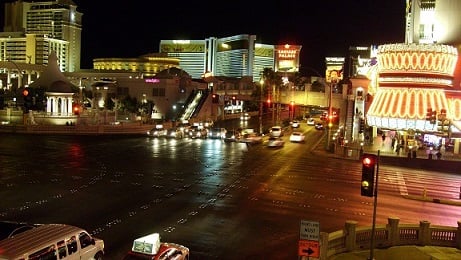 Money that should have gone to struggling Nevada homeowners instead went to holiday parties, gift cards and cars, according to an explosive new report on the state's use of the federal Hardest Hit Fund.
The Hardest Hit Fund was created to provide Troubled Asset Relief Program (TARP) dollars to 19 states in order to prevent foreclosures. The fund is largely targeted at assisting underwater homeowners, according to TARP's Office of the Special Inspector General (SIGTARP).
Rather than giving TARP funds directly to troubled homeowners, the Treasury entered into contracts with state housing finance agencies to administer the funds and decide which homeowners could enter the program. In Nevada's case, that meant the Nevada Housing Division, which in turn outsourced HHF to the Nevada Affordable Housing Assistance Corporation (NAHAC).
In 2015, it was reported that Nevada homeowners weren't receiving HHF dollars, leading SIGTARP to open an investigation. What SIGTARP found was, in investigators' words, a "pervasive culture of waste and abuse" in which homeowners were denied admittance to the program and HHF dollars went to fund recreational activities for NAHAC employees.
"The Nevada state agency took TARP dollars from Treasury for its expenses ($16.6 million) while it significantly decreased performing its job to distribute these rescue funds to homeowners. This is waste—spending with no purpose," SIGTARP said in a report on its investigation. "SIGTARP determined that $8.2 million of the $16.6 million in TARP funds the Nevada state agency received for its expenses constitute waste and should be repaid. Each dollar not repaid is one less dollar available to homeowners."
SIGTARP's investigation found that Nevada "all but stopped" admitting homeowners into the program, but continued to take HHF money.
"Already low numbers of Nevada homeowners admitted to HHF plummeted by 94% from 2013 to 2015," the report said. "From the 2,111 Nevada homeowners it admitted to HHF in 2013, the Nevada state agency only admitted 541 homeowners to HHF in 2014, to just 117 homeowners in 2015."
Indeed, according to the report, for six months out of 2015, the Nevada state agency kept more money for itself than it spent on struggling homeowners.
Taxpayer-funded parties
SIGTARP conducted a forensic audit to see where that money went. What it found was not encouraging. The audit found that NAHAC "used TARP funds to treat their employees" – including, for example, a $500-per-month car allowance to the CEO, who drove a Mercedes Benz. Funds meant to help homeowners also went to "holiday parties at a casino and country club," gifts, restaurants, and "even a 'manager outing' at an establishment dubbed the nation's best high-volume cocktail bar."
The agency also used HHF funds to move into the $130 million City Hall building in North Las Vegas – "nearly doubling its rent for more space than it needed," according to the investigation – and to pay for a bonus and a two-month severance package for a non-performing CEO.
"All of these expenses were completely unnecessary to distribute foreclosure prevention funds to unemployed, underemployed, and underwater homeowners, and constitute waste and abuse," the report said.
'Deliberate' abuse
SIGTARP also found that NAHAC charged the HHF to pay the expenses for its own violations of federal labor laws, lawsuits and discrimination claims. Indeed, the audit found that the agency had been using HHF dollars to fund nearly its entire operation – not just expenses related directly to the HHF.
"TARP essentially funded the state agency, including rent on two offices and the salaries of employees, for an agency who did not perform under their contract with Treasury," the report stated. "The state agency dropped homeowner admissions to the program to only 6% of admissions at its peak year, but still sought 100% of their overhead from TARP."
According to SIGTARP, NAHAC should be required to pay back $7.4 million in rent, utilities and payroll alone – and that's not even counting money the other types of waste.
And SIGTARP was clear that the agency knew it was spending money improperly.
"This is not a case of mistake or negligence," the report said. "SIGTARP found a deliberate attempt by the Nevada state agency to charge the Hardest Hit Fund for every expense it could, all while it denied Nevada homeowners admission to the program."
In all, SIGTARP recommended that the Treasury should seek repayment of at least $8.2 million. It also recommended that NAHAC be barred from working on the program.
'Severely limited' oversight
The Nevada Housing Department, for its part, is defending NAHAC not by denying the charges outright, but by claiming it didn't waste as much money as SIGTARP alleges.
"Certain NAHAC expenses (such as rent and payroll) cited by the SIGTARP as problematic may be found to be allowable under federal rules, and so the Department is not prepared to accept the total dollar value expressed in the audit report," the NHD said in a statement. According to the NHD, "no more than $200,000 ultimately may be in question."
The statement said that since NAHAC was a contractor, NHD's ability to provide oversight was "severely limited."
A breakdown of Nevada's waste and abuse
Here's a breakdown of the money SIGTARP recommends be repaid to the Treasury:
$11,000 for the CEO's car allowance
$10,963.68 spent on employee bonuses, employee gifts, employee outings, staff lunches and other employee perks
$5,811.27 spent for holiday parties and gifts
$100,385.20 wasted on excessive rent, relocation and related costs
$184,319.21 spent on legal expenses to defend violations and alleged violations of the law
$26,395.70 to pay for forensic auditors to reconcile its books
$10,812.00 for the independent auditor to reconcile non‐HHF bank accounts
$19,874.75 paid for the terminated CEO's severance package
$10,840.18 spent on non‐HHF expenses identified by Treasury
$23,838.25 identified by Treasury for unsupported and non‐HHF expenses
$2,241,396 in wasted excessive administrative expenses during 2015 which exceeded the per‐homeowner‐cost in 2013
$7,459,626.22 in overhead