Upward trend driven by sustained housing demand, low mortgage rates, and improved economic conditions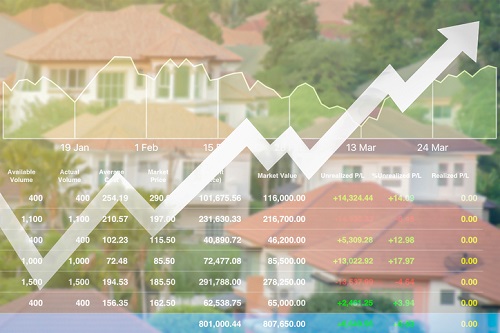 The steady march for existing-home sales continued for the second straight month in January, according to the National Association of Realtors.
Total existing-home sales – completed transactions that include single-family homes, townhomes, condominiums and co-ops – rose 0.6% month over month to a seasonally-adjusted annual rate of 6.69 million in January. Sales in total also posted a 23.7% year-over-year increase, up from the 5.41million-unit pace in January 2020.
"The January increase in existing-home sales pushed the annual sales pace to almost 6.7 million units, close to levels last seen in 2006. The housing market is starting the year on a strong note, driven by sustained housing demand, low mortgage rates, and the economy regaining its footing," said Joel Kan, MBA's AVP of economic and industry forecasting. "Overall, low housing supply and rising prices continue to be a constraint on an even higher sales pace."
Total housing inventory was down 1.9% from December to 1.04 million units in January. Unsold inventory held steady at a 1.9-month supply but was down from the 3.1-month amount recorded in January 2020. Properties typically stayed on the market for 21 days, unchanged from December and down from 43 days a year ago. Approximately 71% of the homes sold in January were on the market for less than a month.
The median sales price in January was $303,900, down from a record high in October but still 14% higher than a year ago, as prices climbed in every region. The price jump marks the 107 consecutive months of annual gains.
"Tight inventory levels continue to create a competitive market for buyers and are pushing prices higher. Yesterday's US Census Bureau report showed that new residential construction activity continues to rise, which hopefully bodes well for more choices for buyers and slower price growth in the spring," Kan said.
Despite the scarce supply of entry-level homes, first-time buyers accounted for 33% of sales last month, up from 31% month over month and 32% year over year. Kan said that they expect a significant portion of purchase demand in the coming years to be driven by millennials and the younger generations.
Individual investors or second-home buyers, who represented many cash sales, purchased 15% of homes in January. All-cash sales made up 19% of transactions in January. Distressed sales (foreclosures and short sales) accounted for only less than 1% of sales.
"Home sales are continuing to play a part in propping up the economy," NAR chief economist Lawrence Yun said. "With additional stimulus likely to pass and several vaccines now available, the housing outlook looks solid for this year."
Yun expects existing-home sales to hit at least 6.5% million this year, despite predictions that mortgage rates will increase due to a rising budget deficit and higher inflation.