Mortgage rates fall as Fed raises interest rates, and here is a primer as to why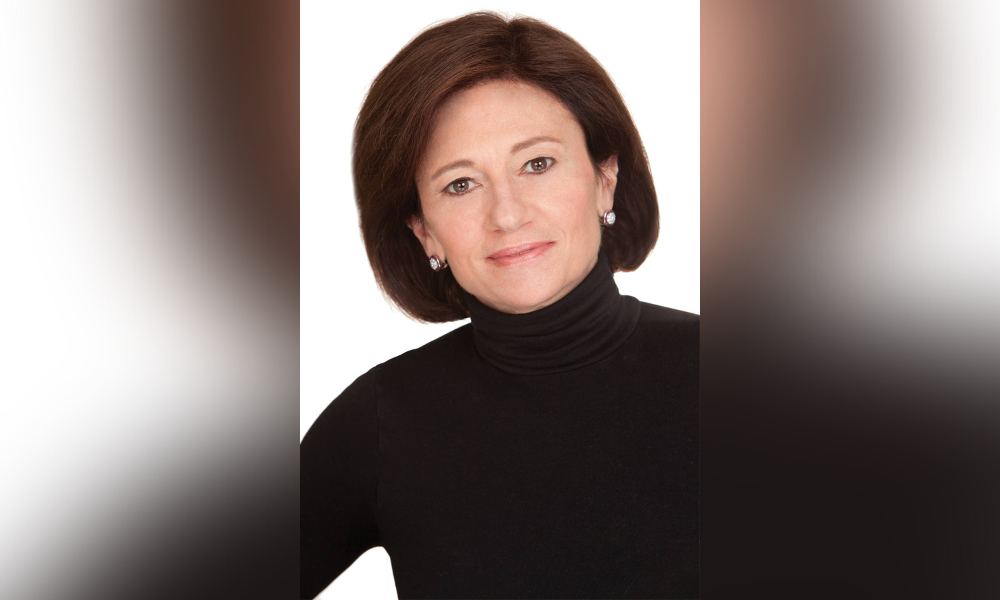 Many mistakenly believe that a rise in interest rates – like the kind the Fed has been implementing to tame inflation – inevitably lead to higher mortgage rates as well. Armed with market data on what's been occurring since the central bank's actions, one economist is here to disabuse us all of that notion.
The Fed most recently announced another rate increase of 75 basis points – the second in as many months – and a "curious" thing happened, 40-year mortgage industry veteran Melissa Cohn (pictured) said: The average 30-year fixed mortgage rates, as of Aug. 4, is now at 5.09% -- down from 6.28% a few weeks ago.
(For added measure, she noted gas prices have down over the month or so as well, with the national average for a gallon of regular gasoline at $4.14, the lowest in three months after exceeding $5 in mid-June. But this is another matter entirely.)
What do these two things have in common? More than you think, Cohn said. "Mortgage rates are tied more directly to the 10-year Treasury than they are to the Fed funds rate," she told Mortgage Professional America in the way of a primer. "When the Fed raises Fed funds, the prime rate goes up. So the increase in Fed funds, while its sort of a directional thing that all the markets pay attention to, the only direct impact on consumer rates or anything that's residential with mortgage borrowing would be on a home equity loan because home equity loans are based over the prime rate."
Read more: "No reason to panic – this too shall pass" – regional vice president's soothing words
So what about mortgage rates, you might ask? "Mortgage rates are tied more to the 10-year Treasury yield and mortgage-backed securities," Cohn, regional vice president of William Raveis Mortgage, told MPA. "Ten-year Treasuries react to economic data. They also react to what's going on in the equities market."
Then, with the cadence of a mantra, she encapsulates the dynamics as she's done previously: "Good news for the economy is bad news for bond yields and causes mortgage rates to go up. Bad news for the economy is good news for bond yields; yields go down, and mortgage rates come down."
One thing's for sure: The market has been mercurial of late as the Fed fights inflation with its market-shifting tactics.
We've been on this amazing see-saw ride where we see inflation is still running very hot but there have been signs of weakness in the economy that have caused bond yields to go down. The thought of being in inflation brought bond yields down and mortgage rates down. The jobs report said there were more than 500,000 new jobs – more than double the number the market was expecting. The 10-year Treasury is up 15 basis points, causing mortgage rates to go up. Mortgage rates have moved up and done, I'd say, half-a-percentage difference in rates ever since the Fed raised rates last month."
Read next: Top originator: Melissa Cohn, a true mortgage trailblazer
In simple terms: "Oh my God, it's a rollercoaster," Cohn said. "Buckle up, it's going to be a bumpy ride."
Take last Friday's jobs report again, for instance. "Now with the strong jobs report, the expectation is that the Fed may have the bandwidth to raise rates by a quarter of a point in September. The big jobs report basically said the economy is still robust – people are still working, people are still making money, people are still spending. And when people spend money, that's inflationary."
Cohn said the causation of lower gas prices was a prime example of understanding the relationship among various market dynamics: "The Fed raises rates, everyone panics that mortgage rates are going to go up — mortgage rates did quite the opposite," she said. That's largely because inflation is causing people to spend less money, she added. "Gas prices have come down for the past month because people just didn't want to pay the higher prices. So, they stopped driving. So, in effect, both mortgage rates and gas prices are much more influenced by supply and demand than anything else, including the Fed."
So next time you think that the Fed plays a role in determining mortgage rates, think again. The two are on separate tracks, and supply and demand are the main factors at play.