Trailblazing industry veteran has sage words of advice for both brokers and homebuyers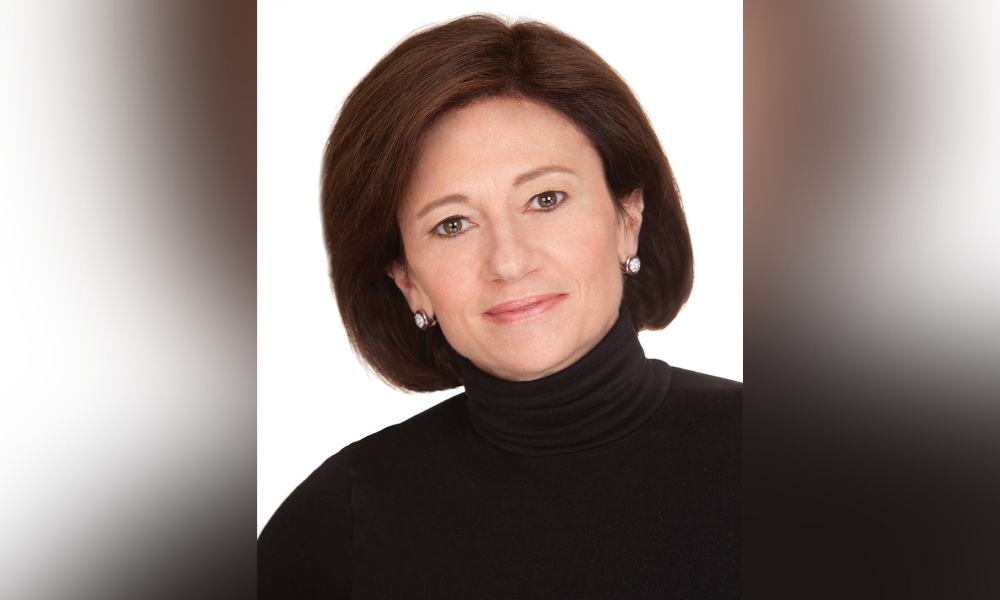 When you've been round the (mortgage) block a few times like Melissa Cohn (pictured) has, looming economic clouds are invariably shrugged off with reassuring indifference.
The economy, for all its unpredictable twists and turns, holds no real surprises. Inflation may be at a 40-year high at 7%, and interest rates for the popular 30- year fixed mortgage, which now stand at 3.75%, will continue to claw their way upwards, but the country will take it on the chin and move on. It has seen worse.
To paraphrase Cohn's comments in a press statement last week: "No reason to panic; this too shall pass."
The message was really directed at prospective homebuyers, but it could just as easily have been meant for panicky mortgage brokers.
Read more: "Adversity is something that young mortgage professionals have really never seen"
Cohn (pictured), regional vice president at William Raveis Real Estate, has more than enough experience on her shoulders to know what she's talking about. A trailblazer in the industry, she was one of the country's first independent brokers when she set up the Manhattan Mortgage Company in 1985.
When she started in the industry shortly after leaving college 40-odd years ago, she was selling one-year adjustable-rate mortgages at 16%, so the prospect of a 4% interest rate does not faze her.
"We're better off paying a slightly higher rate on our mortgage than we are paying a 7% increase in rates on everything else that we buy in our life - inflation has impacted the price of absolutely everything that we buy," she said, stressing that inflation was the real enemy.
As far as she is concerned, the Fed raising rates "is a good thing for the economy" that'll bring inflation down. "And if you have to pay a couple of hundred dollars a month more for a mortgage to bring your overall cost of living down, so be it."
In her estimation, rates may edge upwards, but she did nor foresee a 5% or 6% rate environment "unless everything goes to hell in a handbasket".
There are, of course, other concerns – and the warning signs are clear. According to the National Association of Realtors, wholesale sales were down 3.8% between November and December, while inventories have slumped 28% from a year ago, according to Realtor.com. Combine that with home prices at record highs and you can understand why homebuyers – particularly first timers - may be tearing their hair out.
But Cohn had advice for them and for the wider broker community, who may have to consider playing the role of wise counselor in addition to being a financial advisor in these challenging times.
"I haven't really had a conversation with a buyer yet who's panicked that they won't be able to afford it because the Fed is going to raise rates like crazy," she said.
"I've bid on 10 houses and I've lost 10 houses, and in many cases I see buyers having to bid above the asking price just to get their bid noticed. But I think it's a mistake to buy the wrong home just to buy a home," she added, advising them against taking out a loan for the first home they find.
"It's more expensive to have to sell the wrong house and then go out and buy the right house than it is to pay at a slightly higher rate. As much as rates have moved up, at some point the Fed will tighten things to the point where they'll put a chokehold on the economy, and mortgage rates will come back down," she said.
Buyers could also offset higher interest rates by looking at long term adjustable, she suggested.
Read more: Originators - going the way of the Dodo?
As for brokers, who have targets to reach and need to make a living in the meantime, she said: "With each client that you work with, you need to focus on making your borrowers optimize their rate opportunity.
"Look at your client's credit reports (to see) if they have something that can be fixed; that can help raise their credit scores. If you can control two of the most important variables when it comes to pricing a mortgage rate - the credit score and the loan to value - you can really work to help your buyer get the best rate out there."
It was while calmly discussing the role of brokers that Cohn made her most impassioned argument in their defense when asked about their future, amid the industry's increasing use of sophisticated tech.
"Automation has always been important to us, but when someone's applying for a mortgage, a computer's not really going to help you understand income and the nuances of taking a long term adjustable versus a fixed rate and put it all together," she said. "Automation has helped us to accelerate certain parts of the mortgage process, but we'll never be a completely automated industry."
The lady has spoken – anyone care to bet against her?