Billion-dollar originator shares how she stays on top of things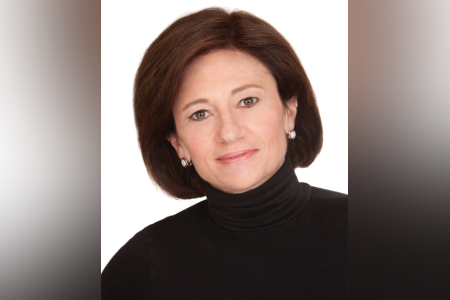 Melissa Cohn (pictured) broke barriers when she decided to quit her job and start one of the first independent mortgage brokerages in the country.
At a time when mortgage brokerages were still not a "thing," Cohn was spearheading the mortgage division of a marketing and sales company, doing mortgages just for the buyers in their buildings. That's when she saw the potential of turning it into a real business.
"I said, 'well, why not actually branch out and get business from real estate brokers'? Why should we have this as a not-for-profit business? Why can't we make it a for-profit business, and get the banks to pass the business to them, because we were sending them good business that they wanted to close," Cohn said. "So, we then created this mortgage brokerage firm."
About 18 months into this new venture, Cohn was doing so much business and receiving a percentage of what the banks were paying. That is until the firm decided that her commission was "too great" and took her $30,000 salary. Young and bold, Cohn made one of the best decisions of her life: Manhattan Mortgage.
The company Cohn built from the ground up has grown into one of the top residential mortgage firms on the East Coast. In 2007, Cohn and her team closed roughly $4 billion in loan volume. Cohn sold Manhattan Mortgage in 2012 and spent the following years working for Guaranteed Rate, FM Home Loans, and Family First Funding. Fast forward to today, she is now an executive mortgage banker at William Raveis Mortgage.
"It's been a long haul. Growing a business is always challenging," she said. "We realize that it's not that easy, that you really have to grow your business, one loan at a time, one person at a time, and that you have to keep focused on the market and the changes and everything that's going on in the economy in the marketplace. Because what we knew and did 20 years ago, 10 years ago, five years ago, is totally different today. We're learning, and things are changing on a daily basis."
Cohn remains one of the industry's top-ranked mortgage brokers and continues to hit past her billion-dollar mark. The mortgage trailblazer said it was half luck and half hard work. Not only is she highly efficient and organized, Cohn explained that she is also fortunate to be in one of the most expensive real estate regions in the US and perhaps the world. Cohn said this means that she works with the best jumbo lenders in the market.
"I am very good at helping borrowers find alternative solutions to get approved when the conventional ways don't work. I am also great at finding ways to make an unusual situation work," she said.
Cohn's business comes from word-of-mouth referrals from realtors, attorneys, financial planners, and past clients with whom she has built a relationship over the past four decades. Not only that, Cohn work with the brokerage community to get more referrals. She also makes sure to seek new relationships that can offer her more options for her clients.
Cohn answers every new referral phone call or email with the goal to close the deal with that first call. As she's talking on the phone with them, Cohn is already capturing as much of the application information as she can, and getting an understanding of the client's financial needs. She then engages the client by taking their application and asking them if they want to go through their finances. This way, Cohn said, they wouldn't want to continue to shop around.
When asked what her advice would be for originators having trouble boosting their production, Cohn said: "Always remember that your last client is your best referral source. Focus on doing the best for them, be super responsive and give them the best rate possible. It is more important to create a new referral source than to make a few extra dollars on a loan. Many smaller pieces of pies can still make for lots of whole pies."