Formative experiences are invaluable to a professional operating in the mortgage space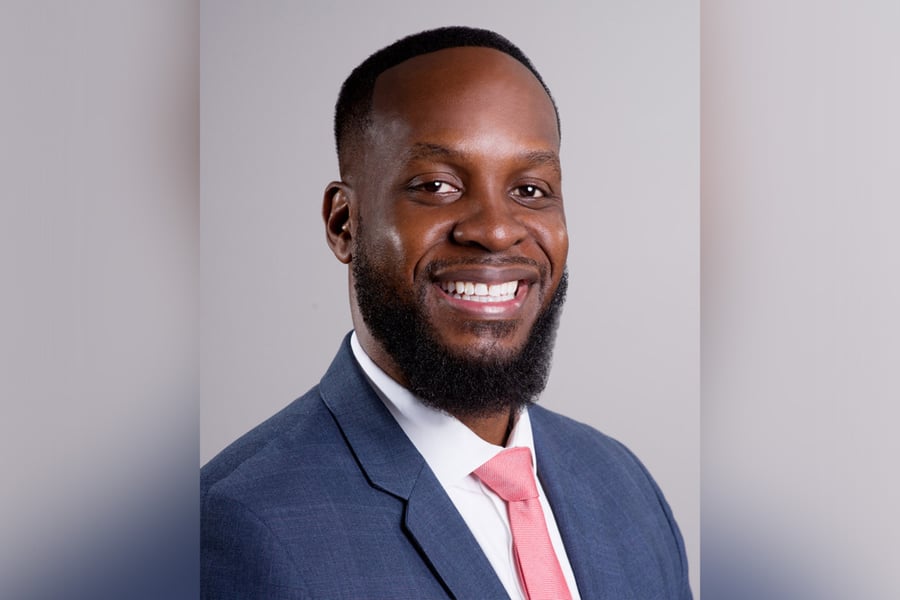 With 17 years of experience in the industry, Dwayne George, executive vice president and national head of production at Merchants Capital, points to previous stints at various major institutions as valuable formative experiences.
"Prior to my role at Merchants, I spent eight years with Freddie Mac, starting as a senior underwriter and working my way to senior director of Target Affordable Housing (TAH) production," George told MPA. "I've also held various titles at Enterprise (Fannie Mae and Freddie Mac underwriter), Amerisphere Multifamily Finance (senior production analyst), and Greystone (senior production analyst) during the course of my career."
At present, George is overseeing 25 loan originators and production associates in five Merchants regional offices, and is also planning to establish an office in Washington D.C. He is also managing his company's efforts to grow its borrower network through the active sourcing and structuring of business opportunities.
George credited the initial push towards the mortgage space to long-time friend Edward Greene, who is currently at ORIX Real Estate Capital as managing director and chief of staff for production and operations.
"I was looking to potentially play basketball overseas [right out of college]. I had a job, but not in my field. Everywhere I applied kept saying I didn't have enough experience for the position," George said. "When I met Edward, we began chatting, and he asked for my resume. I got out of line, went to my car and pulled a bound resume with letter of recommendations out of the trunk. I brought it back inside and handed it to him, and Edward said, 'What is this? Where did you get this from?' I told him I kept them on-hand, in my trunk. He took my resume back to his then-company, Greystone, and within the month I got hired on as an analyst in multifamily finance."
"Ten years later, Edward joined Freddie Mac working across the cubicle next to me. We worked together in our prior life, and we keep crossing paths even now."
According to George, his experiences so far are a precious wellspring of learning opportunities.
"I came into the industry by chance, with no expectations," George said. "When I started my career, I just wanted to understand more about mortgage finance. When I started to learn more about it, I started to get a sense of urban development and actually got to play a hand in developing the communities that I grew up in."
"Several years later, I was responsible in a lot of galvanizing projects in D.C. that were transformative for these neighborhoods. I was surprised on how much exposure I was able to have to the local market, and the multifamily market nationally, as I have now have been involved in sizable transactions in New York City, Los Angeles, Dallas, Florida, Minneapolis and more – it has been amazing to see how many markets I've influenced by structuring deals and working with various capital partners on large development projects. It's amazing to be able to drive down the road and know the different partners that came together to make a project happen and maybe even myself being involved in it."
But it was his time at Freddie Mac that provided the most significant factor that shaped his approach to the business.
"It was during my time at Freddie Mac that I faced the most challenging period of my career: building the TAH platform to a $7 billion enterprise with limited resources in five years," George said. "This was accomplished by building those processes and building a really talented team. Before 2019, about two-thirds of the employees in underwriting and production were hired by me and trained by me. That created a culture of people who worked through the challenges and created some of the best performing products in the market. Prioritizing people, process, products and platforms remains at the center of every business decision I make."
George's diverse set of experiences gave him the perspective needed to understand "the technical differences between Fannie and Freddie and how that compares to the overall competitive landscape in multifamily finance."
"I have the technical expertise to advise clients not just on the product offerings themselves, not just on business decisions or practices, but encouraging them to be educated on what to look out for on their overall decisions," George said. "With an expansive portfolio in multifamily production and management across different companies, I've kind of established myself as not only an industry expert, but also as a mentor to others in the field. I operate from an advisory standpoint. If I'm not the overall person to work on the deal, I'm often viewed as someone to go to for insight. People are always asking for my guidance because of the relationships I've built with them and across the industry."
"Now at Merchants, even competitors will reach out to me for advice sometimes. It goes to show that the value that I provide is not just within the structuring of deals, but the advisor role, to simplify, so they can be sold."