The discussions surrounding diversity mustn't fade away without continued action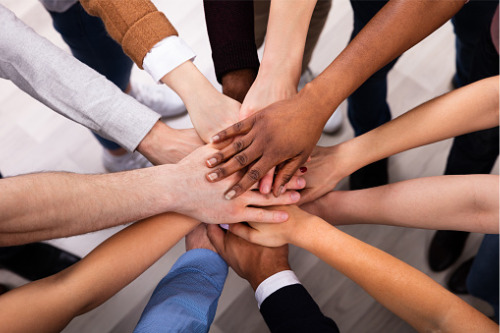 America's largest mortgage lender isn't ready to let the conversation around diversity stall. Quicken Loans Mortgage Services (QLMS) Executive Vice President Austin Niemiec said while progress has been made within the industry, it still has a long way to go.
"We have a steadfast commitment to promoting diversity in recruitment and leadership. Through sponsoring diversity-focused events, we increase our brand awareness and extend opportunities to communities that may not have been aware of us. This allows us to meet with new candidates from a variety of backgrounds and promote an inclusive environment within Quicken Loans," said Niemiec.
Diversity and inclusion have become increasingly important topics of discussion amongst company leaders in every industry over the past few months, prompted by two major milestone events including the growth of the Black Lives Matter movement and the U.S. Supreme Court ruling on the Civil Rights Act – a decision which now includes the barring of discrimination on the basis of sexual orientation and gender identity. Companies are taking action by increasing their focus on diversity in recruitment and leadership positions, and actively putting in strategies to help accomplish these goals. Quicken Loans is one of those companies.
"Striving to increase diversity in our workforce is not only the right thing to do," Niemiec adds. "It's best for business."
Quoting from a McKinsey & Company study, Delivering Through Diversity, he said there is a proven link between a business' team member makeup and it's financial performance. Companies with more gender diversity were 21% more likely to surpass industry peers in terms of profitability, while those with heightened cultural and ethnic variance were 33% more likely to outperform.
"Diverse teams push themselves to constantly reexamine the way things are done, remain objective, and as a result, continue to push the boundaries of innovation. Businesses run by heterogenous leadership are more likely to develop new products than homogeneous teams," said Niemiec.
There are also a number of initiatives the lender is proud of. Quicken Loans Vice Chairman Bill Emerson helped spearhead the Mortgage Bankers' Association diversity and inclusion committee, which has a mission of fostering a rich culture within the mortgage industry. Trina Scott, the company's Chief Diversity Officer, currently sits on the committee where they discuss best practices and work collaboratively to tackle issues and potential barriers, while also creating networking opportunities to advance inclusivity within the industry.
QLMS also partners with HomeFree USA, a group that promotes financial strength and homeownership for people of color in America. The lender provides workshops to students at historically black colleges and universities which focus on increasing financial awareness and highlights the importance of having a healthy portfolio for homeownership.
"Not only does this create a bridge for potential homeowners, it always builds a connection for potential recruitment in the near future," said Niemiec.
A path to a more diverse company is not always a quick one, but one that needs attention to achieve the goal.
"Do the right thing, focus on people and success will come naturally."