Senate Democrats say the CFPB has "been coddling the largest banks and servicers" and done "virtually nothing to help borrowers"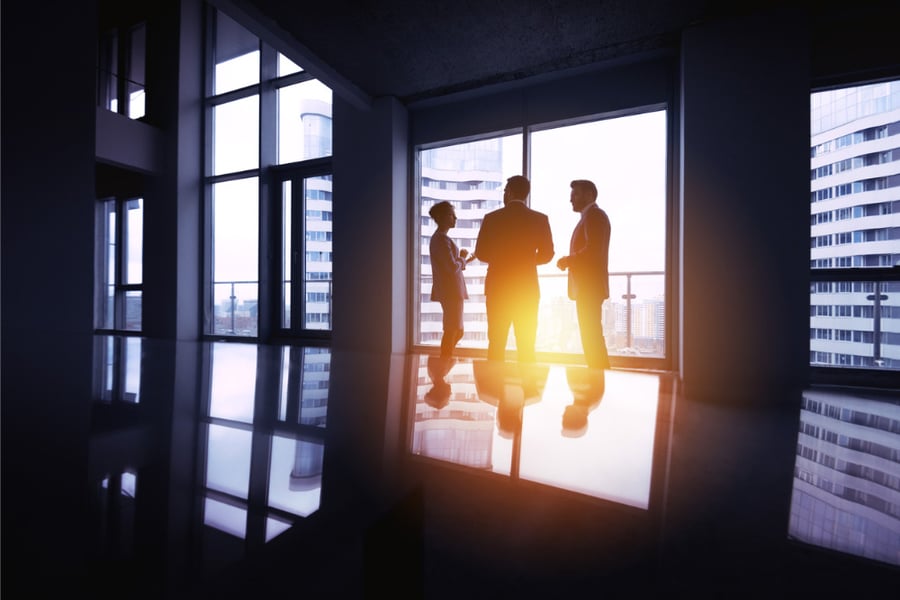 The Consumer Financial Protection Bureau has dropped the ball in its duty to make sure mortgage borrowers are aware of the relief options they are entitled to during the COVID-19 pandemic, according to Senate Democrats.
In a letter to CFPB Director Kathy Kraninger, senators Sherrod Brown (D-Ohio), Elizabeth Warren (D-Mass.), Chris Van Hollen (D-Md.), Robert Menendez (D-N.J.), and Jack Reed (D-R.I.) – all members of the Senate Banking Committee – demanded that the agency "end its enaction" and use its authority to make sure borrowers are aware of the options available to them.
"Your agency has the duty and the authority to take actions that ensure families can stay in their homes and prevent a series of irreversible foreclosures," the lawmakers wrote. "But you are failing to meet your responsibilities. Instead of taking proactive steps to make sure that borrowers are aware of their options for mortgage assistance when they need it, the Bureau has been coddling the largest banks and mortgage servicers while doing virtually nothing to help borrowers."
The CARES Act included provisions that entitled borrowers with federally backed mortgages to request forbearance for up to one year. However, Fannie Mae's latest National Housing Survey, released last month, found that most borrowers weren't familiar with the program – and borrowers in the greatest distress were the least likely to be aware of their options. The study also found that Black and Hispanic borrowers were less likely to be informed about their relief options than white borrowers.
"These data, and the stark disparities they reveal, indicate that efforts to date by servicers, and by the government agencies responsible for protecting consumers – most notably, the CFPB – have failed to ensure that homeowners are aware of relief options," the senators wrote.
The lawmakers said that the CFPB bore "primary responsibility for these failures, which began immediately after the CARES Act was passed."
"On April 3, 2020, seven days after the CARES Act was signed into law, the CFPB joined banking regulators in issuing a statement to essentially inform mortgage servicers that the Bureau would not enforce certain violations of the law," the senators wrote. Specifically, the CFPB said it would not take enforcement actions against servicers for violating certain regulations as long as there was a "good-faith effort" to abide by them.
"Moreover, in the recent Interim Final Rule on mortgage servicing, the Bureau failed to ensure that homeowners who are coming out of forbearance will have a chance to receive a sustainable payment arrangement prior to the start of the foreclosure process," the lawmakers wrote. "Nor has the Bureau required servicers to notify homeowners of the availability of CARES Act forbearances."
The senators said there were "several steps the Bureau can and must immediately take" to help borrowers:
"Aggressively enforce" the existing requirements for servicers to notify borrowers of options to avoid foreclosure
Issue additional guidance to servicers, including a model notice, to specify procedures for notifying borrowers of their available relief options
Mount "a strong public awareness campaign" about the availability of forbearance relief. "This awareness campaign should be targeted to minority borrowers and borrowers with limited English proficiency, and borrowers with household incomes of less than $50,000, who are presently being hit hardest by the pandemic, the economic collapse, and the failure of the CFPB to enforce the law," Warren's office said in a statement on the plan
"As the pandemic-induced economic collapse enters its sixth month, homeowners who lost their jobs and are relying on unemployment benefits to make ends meet just had their weekly benefits cut in half," the senators wrote. "Senate Republicans and the Trump Administration are refusing to pass another urgently needed federal relief bill. Given this inaction, it is essential that the Bureau use every single tool at its disposal to ensure these individuals are aware of and understand their options to keep their homes during this unprecedented global pandemic."