The move has long been sought by financial institutions, which say the agency's current standard is too vague – but consumer advocates say the CFPB is abdicating its enforcement responsibilities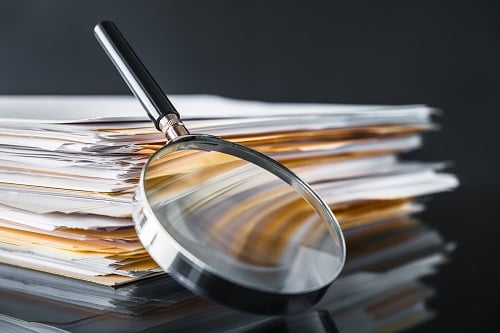 The Consumer Financial Protection Bureau has announced that it will narrow its definition of abusive behavior by businesses. The move has long been sought by financial institutions, which said that the agency's standard for abusiveness wasn't clear enough. However, the move has drawn fire from consumer advocates, who say that the bureau is abdicating its responsibility to crack down on unethical business practices.
The Dodd-Frank Act was the first federal law to broadly prohibit abusive business practices in the provision of consumer financial services, the CFPB. However, the agency said that "uncertainty remains as to the scope or meaning of abusiveness. This uncertainty creates challenges for covered persons in complying with the law and may impede or deter the provision of otherwise lawful financial products or services that could be beneficial to the customer.
According to a new policy statement, the CFPB will now focus on citing conduct as abusive "only when the harm to consumers outweighs the benefit." The agency said it would also generally avoid "dual pleading" – meaning that if it finds that a company has been unfair or deceptive, it won't also use the same set of circumstances to charge the company with abusiveness. The agency also said that it would seek monetary relief for abusive behavior "only when there has been a lack of good-faith effort to comply with the law" – although the agency said it would continue to seek restitution for injured consumers regardless of whether a company acted in good faith or not.
Consumer advocates have blasted the new policy, saying it deliberately made abusive practices harder to prove.
"The CFPB is deliberately tying the hands of its enforcement and supervision of abusive acts and practices," Will Corbett, director of litigation for the Center for Responsible Lending, told Bloomberg Law. Corbett said that CFPB Director Kathy Kraninger "should stick to enforcing the law and not trying to rewrite it."
"The CFPB is limiting the authority Congress gave it, taking an arrow out of its quiver and limiting accountability," Lauren Sanders, associate director at the National Consumer Law Center, told American Banker.
Kraninger, however, insisted that more specifically defining abusiveness could only help consumers.
"I am committed to ensuring we have clear rules of the road and fostering a culture of compliance – a key element in preventing consumer harm," she said. "We've developed a policy that provides a solid framework to prevent consumer harm while promoting the clarity needs to foster consumer-beneficial products as well as compliance in the marketplace, now and in the future."