Last year, a court ruled that the CFPB's structure was unconstitutional. Now two prominent Democrats want to join the appeal to fight that decision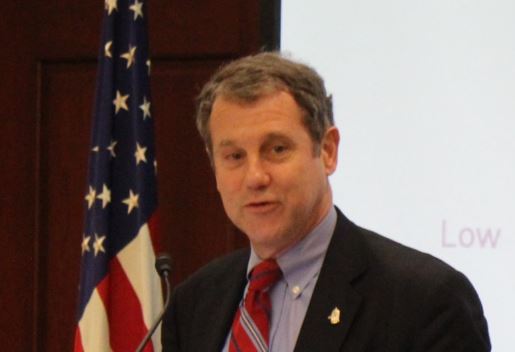 Two Democratic lawmakers are joining the fight between the Consumer Financial Protection Bureau and PHH.
Last year, the CFPB's leadership structure was deemed unconstitutional by a three-judge panel of the US Circuit Court of Appeals for the District of Columbia. The panel ruled that the CFPB's structure, under which the director can only be removed for cause, meant Director Richard Cordray lacked necessary accountability. But the CFPB is demanding that the full Court of Appeals hear the case.
Last week, 17 Democratic state attorneys generals
filed a motion
to intervene in the case on the side of the CFPB. Now Sen. Sherrod Brown (D-Ohio) and Rep. Maxine Waters (D-Calif.) are following suit, according to a HousingWire report.
Brown and Waters are arguing that they can't rely on the CFPB under the Trump Administration to adequately represent its own interest as an independent agency, according to a report by the CFPB Monitor.
The lawmakers claim that they have grounds to intervene in the case because they voted for the Dodd-Frank Act, which established the CFPB. According to Brown and Waters, if the CFPB – acting at the Trump administration's direction – fails to adequately defend its own constitutionality, their "votes to establish the Bureau as an independent agency will be nullified without full judicial review of the constitutional question presented in this case," according to court documents.
Congressional Democrats have already made it clear that any attempt to replace or weaken the CFPB will result in a fight. Earlier this month, Democrats on the House Financial Services Committee – led by Waters – sent President Trump
a letter
demanding that he reject any attempt to remove CFPB Director Richard Cordray before the expiration of his term in 2018.
Related stories:
Democrats promise to fight any attempt to oust CFPB director
State AGs join fight to protect CFPB