CEO seeking to create affordable units was once displaced himself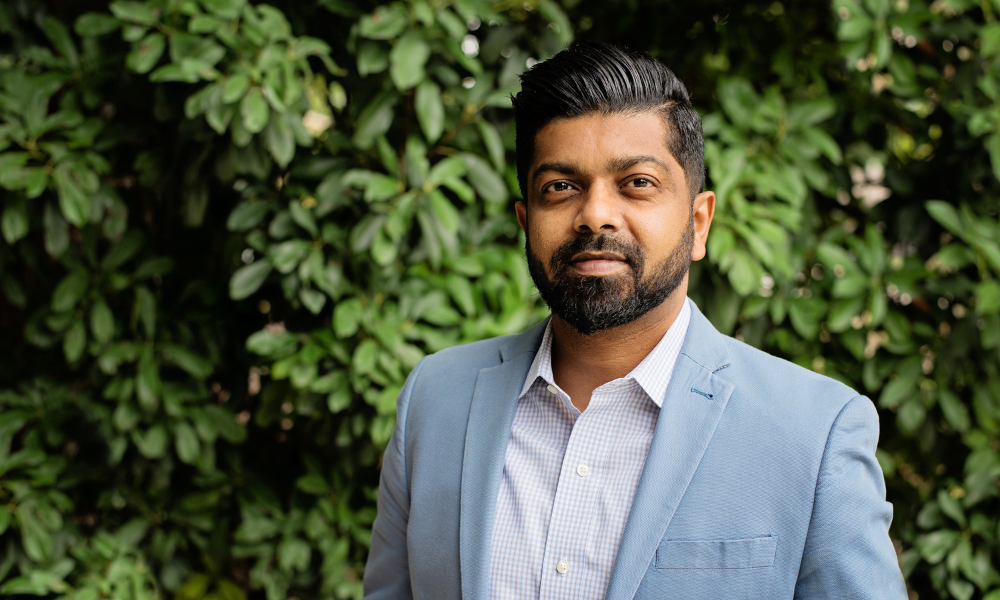 Long billed as the "live music capital of the world," Austin, the capital city of Texas, Austin, is increasingly less known for harmonious balance than for its status as one of the least affordable cities in the US. Civilitude Group, a company that creates landmark projects across the city, is seeking to mitigate unaffordability with creation of affordable mixed-rate units.
"It went from being a crisis two, three, four years ago to a generational crisis now," Fayez Kazi, co-founder and CEO of Civilitude Group of Companies, told Mortgage Professional America during a telephone interview.
"Community and elected officials are clear it's a crisis that must be tackled. There are several initiatives to try to address it, lots of ways at tackling it, but my opinion is it would need consistent, focused attention for many years – maybe a decade – to reach some sort of equilibrium if that's even possible. Or we end up like San Francisco or other cities that aren't affordable at all."
The company's approach is to include an array of mixed-rate units – income-restricted units, permanent supportive housing and market rate versions – across the city. The efforts come as Austin already surpassed such markets as Boston, Miami and New York in terms of lack of affordability, according to Zillow.
Read more: Leveraging the power of nonprofits to create affordable housing
Statistics buttress claims of affordability erosion. Last October, the median home sale price settled at a record high of $536,000 last October, up from around $441,250 the year prior – far greater than the median sales price of $216,000 in 2011, according to the Austin Board of Realtors. Apartment dwellers get no -reprieve from high costs either, now shelling out $1,600 monthly for an average apartment encompassing 864 square feet of space.
Enter Civilitude with its efforts to mitigate the trend. Kazi is a self-described activator of people and disruptor of industry through an expertise in engineering, development and entrepreneurship aiming to nurture the next wave of leaders through mentorship, investments, and philanthropic efforts. He's hoping to leverage his two decades of leadership and engineering experience to create opportunities for future leaders to make a difference in the community.
Kazi described the beginnings of his company, launched in 2010 from his dining room. "It was kind of a leap of faith," he said. "I was teaching at the university [University of Texas at Austin] at the time as a part time gig and working as an engineer full time, which is the job that I left to start my own venture. The teaching gig was putting food on the table for my family, but I had to take this risk and sort of charge my own path."
Read next: Trio of nonprofits works toward affordable housing
Before long came the first project for his nascent firm. "The first project that Civilitude worked on was an affordable housing complex across the street. This was income-restricted – you had to qualify and you had to be below 60% median family income to be able to rent there."
What struck Kazi at the time is noticing the developer adding a leasing office that doubled as a learning site that offered after-school activities for children, day care and even financial literacy lessons for parents – some of whom were working two jobs to support their families. "That was the first job and the rest is history," Kazi said. He has since worked with that same developer, helping them secure multiple low-income tax credits.
By 2018, Kazi was serving in the city's planning commission, "…which really helped me understand what kind of crisis was looming ahead," he recalled. He was prompted to form Capital A Housing, an Austin-based and focused development company of affordable and mixed-income projects and Constructinople, a general contractor offering build and design services.
Since then, there have been other additions to the roster of entities including Urbanity, Fabitat Realty & Property Management, KCK Concrete and more. Eventually all of these entities came together as Civilitude Group of Companies in 2020.
"We use all of the tools that are in the toolkit to deliver these kinds of housing from development bonuses to local and state level and federal level subsidies and forgivable loans and tax exemptions and all of the above," Kazi said.
He looked toward the future of affordable housing in Austin: "Our sweet spot going forward is really focusing on creating a complete community that has a mixture of incomes, ownership and rentals and service amenities, for example childcare. Complete communities [are] what we're focused on right now, so we think a healthy combination of multifamily and single-family is what we're aiming toward."
Kazi agreed his life work might be informed by his own experiences seeking stability in housing. Born and raised in Kuwait, he and his family of 20 were forced to flee to a Red Cross refugee camp in Jordan following the invasion of the region by Iraqi forces.
The Red Cross eventually helped reunite dispersed family members with loved ones in Mumbai, where his parents are from and where he stayed from 18 months before being relocated to Kuwait to finish high school as valedictorian of his class. He would go on to earn a bachelor's degree in architectural engineering followed by a master's degree in engineering from the University of Texas at Austin.
"That definitely informed my worldview around needing to have a place for all income levels and all kinds of people," he said of his own experience facing uncertain times. "I don't know if I've fully unpacked all that to know whether is unconscious or conscious," Kazi noted of the reflexive move to help others find affordable housing.
Either way, he has chosen to help others find firmer ground despite past trauma rooted in his own childhood displacement. Despite the darkness of the past, he's chosen to shed light.