Action intensifies as growth in new listings dwarfs increases in home sales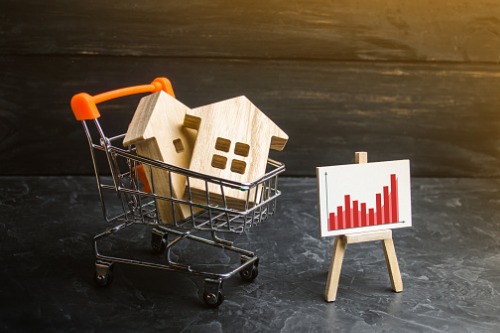 The measures of the housing market's competitiveness – time on the market and share of homes sold above list price – broke new records in November as the COVID-driven housing boom shows no signs of letting up.
Typically, homes sold in November spend 27 days on the market and the share of homes that sell above list price declines. But data from Redfin's latest report shows that time on the market hit a new all-time low in November, with the typical home going under contract 18 days less than a year ago.
Meanwhile, 35% of homes sold above list price, up from 21% in 2019 and the highest level Redfin recorded since it began tracking the data in 2012.
"Neither the election nor the Thanksgiving holiday weekend curbed homebuyers' appetite in November," said Redfin Chief Economist Daryl Fairweather. "I personally bought a home last month because I knew if I didn't seal the deal by then, I would have to wait until January for more new listings to hit the market to find one that checked all of my boxes. Plus, there is no guarantee mortgage rates will stay this low for much longer. And like most buyers this time of year, once I had it in my head that it was time to move, I wanted to be settled in my new home in time for the holidays."
The rate of home price and sales growth also both hovered near their all-time highs, suggesting that November may be the hottest housing market on record.
The national median home price posted a 14% year-over-year gain to $335,519 last month, which is the second-largest annual increase since at least 2012. Closed home sales soared 23% from November 2019, while pending home sales were up by 37%.
These near-record gains continued to outpace the increases in new listings, according to Redfin.
Active listings—the count of all homes that were for sale at any time during the month—fell for the 16th consecutive time, down 23% to their lowest level on record in November. Additionally, the number of new listings of available homes for sale dipped from the seven-year high in October to 8% in November.
Of the 85 largest metros Redfin tracked, only San Francisco (+72%) and New York City (+32%) experienced a year-over-year increase in the count of seasonally-adjusted active listings of homes for sale. Meanwhile, the metros that saw the biggest annual declines in active housing supply were Kansas City, Mo. (-50%), Salt Lake City (-54%), and Elgin, Ill. (+45%).