Mortgage professional is trying to capture every opportunity in changing landscape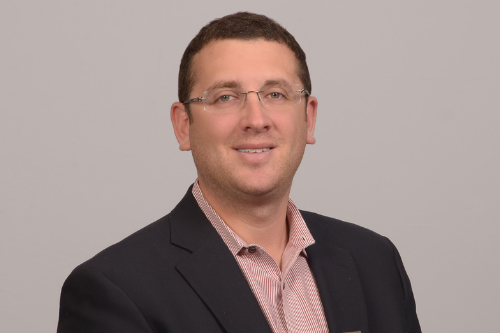 Jarret Coleman (pictured) saw his Greenwich Connecticut based mortgage practice move into overdrive last year. Flight from New York City and the continued strength of suburban housing drove huge volume for the loan officer at US Bank. Now, though, New York City is reopening along with most major American metros. For Coleman, a mortgage pro whose performance improved due to urban lockdowns, the reopening of a city doesn't mean his work is going back to normal. Instead, he just sees new opportunity.
Coleman explained that he's already working on a few new deals in the city as clients and referral partners look to access the New York Market. At the same time, he's working to capture a hot suburban market that hasn't slowed down in any measurable way. Inventory is still incredibly low, and demand is sky high for single family homes. Right now, Coleman is trying to capture as much as he can.
"You have bidding wars on pretty much every property, I've never seen anything like that," Coleman said. "We have seen overall loan volume slow, because refis have decreased over the last few months. We've seen volume return to a more sustainable pace, but from an appreciation standpoint I don't see how this keeps up."
The return of urban markets that do carry some inventory might help relieve pressure on suburban markets, but Coleman believes that realignment will take a long time to set in. Coleman hasn't yet seen clients changing their minds about suburban living because De Blasio announced that NYC is open. In the meantime, Coleman is working in the market as it is and preparing for intense competition and significant demands on his time. He and his team pride themselves on being available on off hours for calls and consultations to help clients at any moment in the mortgage process. In this market, appraisals and financing need to come in fast and Coleman's strategy is to work diligently as many hours as he can.
As new deals come in from the city, and suburban markets continue at a breakneck pace, Coleman is trying to have his cake and eat it too. He's taking deals from all locales and working with everyone from first-time buyers to investors. While his backyard market in Fairfield County makes up a huge part of his business, Coleman works nationwide to capture as much volume as he can.
Read more: 4 ways to manage your mortgage after a divorce
Playing that generalist role and trying to grab as much volume as possible means, almost inevitably, that Coleman's personal time gets stretched by work demands. He closed $400 million in 2020 by being available on evenings and weekends, but rather than resting on his laurels he sees other loan officers who closed over a billion dollars in the same time period. His goal is to get to that level and he's trying to get there the best way he knows how: by being available all the time and taking any deal he can, whether it's in downtown Manhattan or Suburban Connecticut. As other mortgage pros look to capture new opportunities in cities, or improve their volume in suburbs and ex-urbs, Coleman believes there is no substitute for hard work.
"There's always a give and take when you expand your business," Coleman said. "I think that's true in any industry, but more so in mortgages because part of the trade off with being responsive and being available is that you're always on call. That's an unnerving experience when you're dealing with that year in and year out, because you don't ever really feel like you're shutting off. At the same time, being able to shut off is so important for everyone's mental health.
"When I figure out how to do that, I'll let you know."