Majority of homeowners plan to make home improvements despite COVID-19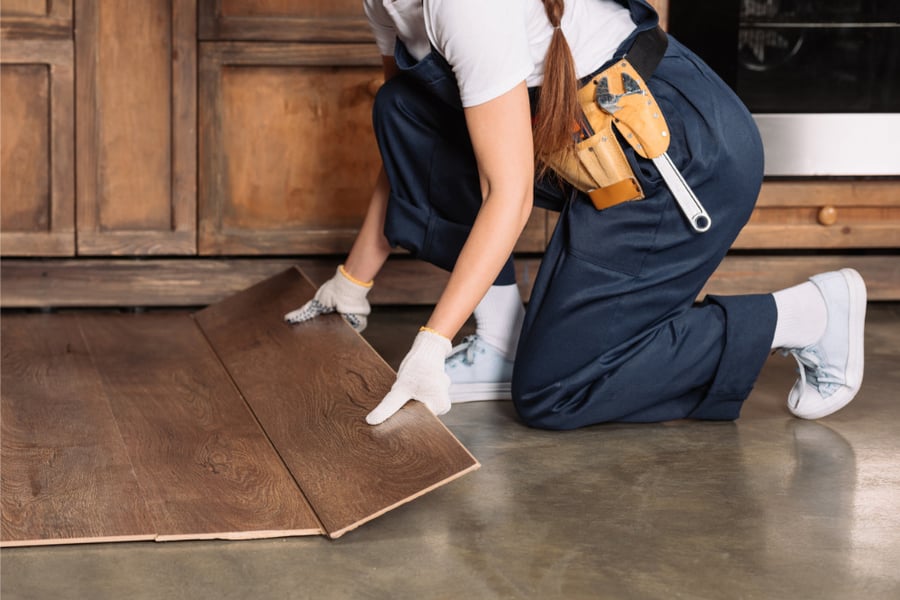 As a result of the coronavirus shutdown that has forced people to stay put in their homes, Americans have become motivated to tackle home renovation projects this year.
Around 73% of home owners want to make home improvements in 2020 and intend to spend an average of $11,851, according to a LightStream survey. The share of owners planning to renovate was down slightly from its pre-pandemic level of 77% in January; however, the amount they intend to spend slightly grew from $11,473 in January.
This trend applies to millennials. In January, 92% of millennial homeowners were planning to renovate and expect to spend $13,838 – contrasting with the average $16,088 budget 83% of millennials surveyed in May are planning to spend this year.
"Many have clearly decided that renovation remains the right move. And they're acting on it," said Todd Nelson, senior vice president of strategic partnerships at LightStream. "In fact, as of the end of May, LightStream home improvement loan application volume is up by over 15% compared to January through May in 2019."
The outdoor renovation (49%) was the most popular home improvement project among home owners during the COVID-19 pandemic, with 54% of parents and 46% of non-parents planning to upgrade their outdoor spaces. Meanwhile, 26% (parent) and 10% (non-parent) want to take on pool projects this year.
Home repairs (32%) ranked second in the list of popular renovations for those planning home improvement projects, followed by bathrooms (33%). However, consumers remain divided on how to finance these home improvement projects. Roughly 63% plan to use their savings while 31% are going to borrow using their credit cards.
While 57% of individuals are moving forward with renovation plans in 2020, 23% are cutting back or cancelling projects. Of those cutting back or cancelling, 46% said they are prioritizing discretionary spending, 29% were choosing to build up their savings and/or assets, while 28% experienced loss of income by a family member or as an individual.
"Consumers who are feeling less economic security are wisely holding back spending on discretionary purchases," Nelson said. "Those planning big-ticket purchases must set a budget for their project so that they don't overspend or deplete emergency savings and other important financial assets. And if they are going to borrow to finance their project, they need to look for lower interest rates options, like installment loans, rather than credit cards with higher interest rates."