Offering billed as a "totally next-generation" product for the industry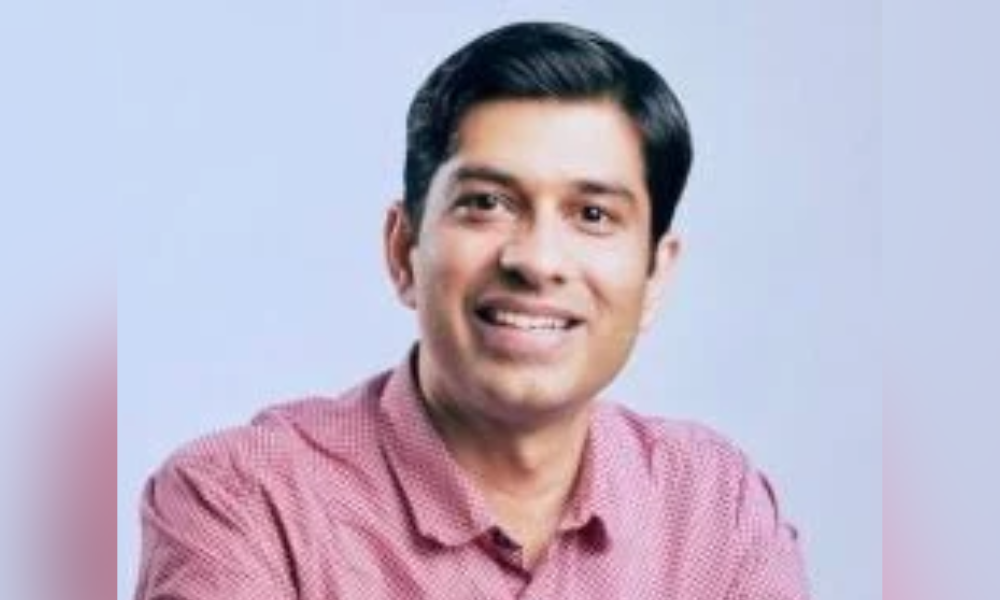 California-based Blend – which bills itself as a leading provider of cloud banking software, has launched a new home equity product that integrates myriad processes at a fraction of the time of its competitors, as one executive explained.
"This product is a totally next-generation home equity for the industry," Gaurav Nagla, head of product - consumer banking and lead on Instant Home Equity at Blend, told Mortgage Professional America during a telephone interview. "Everybody has been doing it the old way, capturing all the data in docs from customers starting with application, finding out what they need more and going back and forth."
Instant Home Equity is an automated, end-to-end solution for lenders, he explained. The product integrates various processes–income and identity verification, title, decisioning, property appraisal, and notarization–into a seamless and personalized experience for borrowers. It also allows for instant approval and the ability to close in just a few days, when it typically takes multiple weeks with a legacy home equity process.
Read more: Lender platform Blend Labs posts huge loss – slashes workforce
The comprehensive solution integrates income identify verification, title, decisioning, property appraisal, and notarization to achieve what company officials term "unprecedented time and cost savings." Rather than wait up to a month for approval, the company's new equity product can determine eligibility in a matter of days.
Lenders using the Blend Instant Home Equity product can present borrowers with a personalized offer that can be instantly approved and then closed in just a few days, officials said, versus the multiple weeks it typically takes through legacy home equity processes.
Nagla touted Blend Instant Home Equity's integration of a number of recent enhancements to the company's mortgage suite, including Blend Income Verification and the remote online notarization platform. The new product builds on previous home equity functionality that had already allowed existing staff to accommodate potentially 33% more volume, leading to savings of five days and $249 per loan.
"We are thrilled to introduce our revolutionary Instant Home Equity product into the marketplace as we see more people staying in their homes and building wealth," Blend's CEO Nima Ghamsari said in a prepared statement.
"Leveraging all that we've built on the Blend platform—for both Mortgage and Consumer Banking solutions–we're able to deliver an instant home equity experience to help our customers ensure a seamless experience for applicants, grow their home equity businesses, and reduce costs to originate in a challenging marketplace."
Company officials said Blend Instant Home Equity is the latest innovation to help lenders rapidly adapt their businesses in line with shifting consumer expectations and the broader mortgage market. Despite recent downturns in the mortgage origination market, Americans' tappable home equity surged in the first quarter of 2022 to an all-time-record $27.8 trillion.
As inflation and rising costs squeeze American households, home equity loans and home equity lines of credit can be a debt-consolidation option or a cost-effective alternative to credit card debt—which typically has a much higher interest rate and increased last quarter at a rate not seen in over 20 years, officials noted.
Read more: Blend Labs raises IPO valuation target to $4 billion
The product comes on the heels of weak performance numbers for the company and the elimination of a quarter of its workforce. But Nagla told MPA the product predates the last earnings call and is an offshoot of advancements years in the making.
In its earnings call earlier this month, the company said it anticipates saving $60 million annually after two rounds of layoffs – one in April and the second this month – although the effects won't be felt until 2023. In the meantime, the company reported massive losses of $478.4 million in the second quarter, up from a $73.5 million loss posted in the previous quarter. Revenue was $31.9 million in the quarter, down from $38.7 million.
The losses were largely attributable to a $392 million "impairment charge" rooted in a value update to Title365 that the company acquired last year, Ghamsari explained to shareholders.
"This business was purchased during a much more robust economic and mortgage refinance environment," Ghamasari explained. "In light of current market challenges, we performed an assessment of goodwill and intangible assets within the Title365 reporting unit and have recognized an impairment charge.
"Title365 has strategic value to Blend and remains a leader in its business, having title on the Blend Platform enables us to deliver vertically integrated mortgage and home equity solutions. Title365 is filling that role in accelerating our path to this objective."