It was first developed by a car mechanic turned computer programmer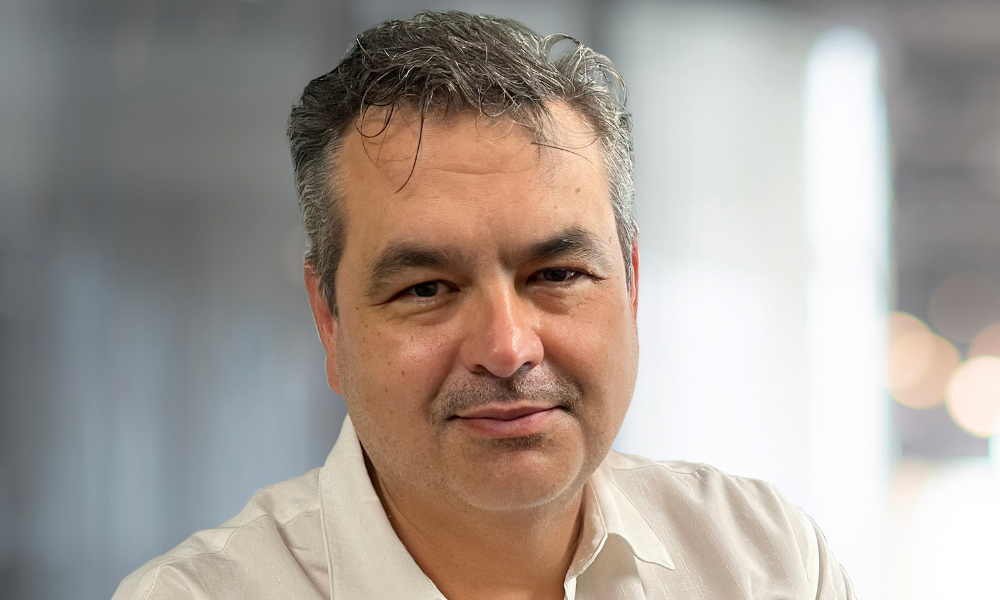 If you think the mortgage industry has changed a lot since the pandemic, think again. Go back much further to what the industry – and the world - looked like more than 40 years ago in 1978.
President Carter was in the Whitehouse, Grease became the summer's hit movie, and the infamous Ford Pinto was the most talked about car in the US. Worth mentioning, too, given the context of this article, was the launch of Space Invaders, the most popular arcade video game of all time.
That year, tucked in a corner of a Los Angeles auto-repair shop, a young Cuban émigré by the name of Jerry Delgado was about to make a decision that would radically change his life. Together with his wife, Eddy, they decided to launch The Mortgage Office©, a loan servicing and origination program that has been in use for more than 40 years.
Read more: Gunning for the big wholesale lenders
Today, the CEO of Applied Business Software Inc. (ABS), Carlos Nodarse, Delgado's cousin, is deeply aware of the legacy he inherited, having started in the company 35 years ago, when Delgado offered him a summer job while he was studying for a computer science degree at Loyola Marymount University.
"Many Cubans, including our entire family, fled Cuba," he said. "We came over with nothing - Castro kept everything – and we settled in California.
"Like many Cubans, we didn't take anything for granted, we were grateful to be here. Jerry and his family opened an auto-repair shop and gas station, but at some point, he began to worry about the books."
In the days before personal computers, when the only devices available were either prohibitively expensive IBM mainframes or small multi-user systems, software was virtually non-existent.
Faced with a lack of options, Delgado decided to teach himself how to program and set about designing his own accounting software. A remarkable achievement, whichever way you look at it.
Nodarse agreed. "Jerry's a very determined and smart man," he said, recounting the story for MPA. "Although he does not have an official computer science degree, he knows just as much as anyone who does have one - he is very strong in math."
A computer technician impressed by Delgado's computer skills, arranged a meeting with an accountant who had expressed an interest in buying the program.
The client loved it and wrote Delgado a check for $1,500 – a huge sum in those days, especially for a car mechanic. While driving back from the meeting, the couple decided to start a new venture, creating ABS.
Word spread and before long they attracted a healthy list of customers, but it was only while working for a California mortgage broker that Delgado realized that their accounting software "just didn't quite cut it for the loan origination business", according to Nodarse.
"Jerry basically redesigned the system and created what eventually was called The Mortgage Office, and that was the beginning of our entry into the lending industry," he said.
Since then - numerous upgrades included, the latest version of which will be out this year – The Mortgage Office has been the company's star product, purchased by around 3,000 entities, with up to 6,000 users throughout the US and Canada. Thanks to the internet - an outlet that didn't exist when the program was launched - the company has now sold the software in 28 other countries.
MPA recently chose The Mortgage Office as one of the top five mortgage technology systems in loan servicing, beating rival programs costing up to $1 million more.
Asked about the product's enduring appeal, Nodarse said: "If I had to pick, I'd say it's the power and the flexibility.
"When we built the first version of loan servicing, it had to be designed to accommodate some pretty complex transactions and, in particular, the ability to handle fractionalized notes."
Regarding the company's own success, Nodarse put it down to a strong work ethic among all 26 employees. "The company culture is all about hard work, we've always believed that if we develop a good quality product and continue to enhance it, we will always be successful. That's the philosophy that really keeps us in business."
Delgado stepped down as CEO in January 2020, handing over the baton to his cousin just months before the pandemic began biting hard. It proved to be a baptism of fire, reminding Nodarse about the added pressure of running a family-owned business.
"I'd be lying if I said it had been easy, it was very challenging. We did see a small dip in activity which concerned me for a bit, but that lasted only about a month or two and then, all of a sudden, we started seeing things get back to normal."
COVID also proved to be a wake-up call. "We realized that if we wanted to make this company successful and be able to weather the storms, we had to create recurring revenue, so we didn't depend completely on just software sales."
Read more: United Wholesale Mortgage launches "game-changing" platform
In November last year, ABS announced a deal with investment firm Lometa Capital Partners, which will fund the company and allow it to expand well into the future.
"Now we have huge backing financially," he said. "From a decision-making perspective, I've been given the green light to basically grow this company to a level that we would have never really considered prior to last year."
Next month marks the 43rd anniversary of the company. Time to take a small celebratory drink, perhaps?
"To be quite honest with you, I haven't given it a whole lot of thought because we've been so busy, but I realize that it's not all about work," he said.
"We'll probably have a nice dinner with the team."
Perhaps they should. The same day MPA called, ABS landed the largest contract in its history.