It quickly pivoted its business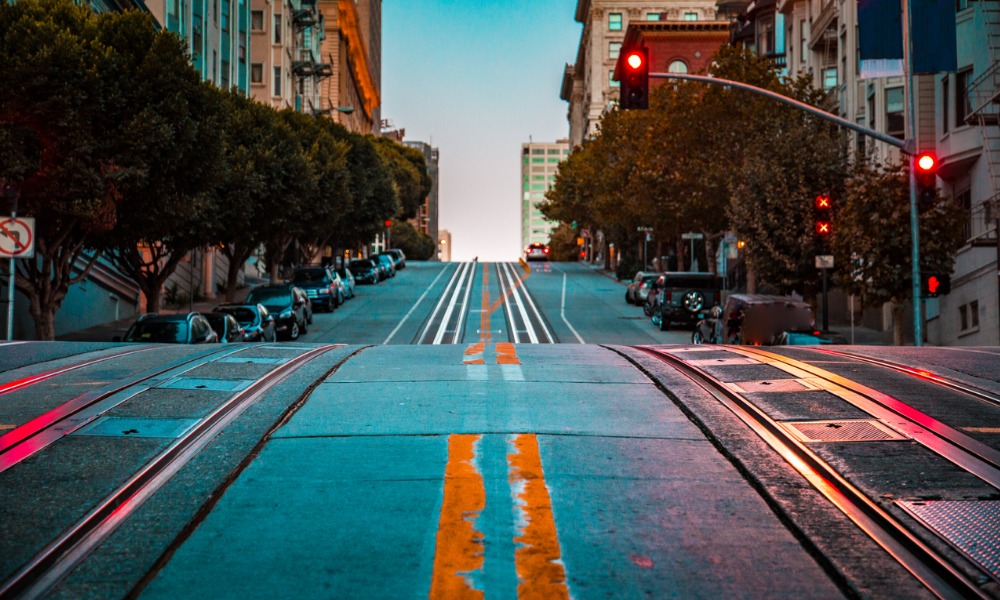 Having just finished up a master's degree in biomedical science, Tyler Flora was deciding whether to be a doctor or a dentist. The mortgage industry wasn't even a passing thought, but things took a turn.
"Did I want to be a doctor or dentist?" he recalled asking himself. "Or go into research?" I was trying to figure that out and ran into a buddy of mine who worked at Quicken Loans and he was doing really well. I decided to do that," he said.
The work wasn't as easy as it may have looked, he suggested. The year was 2012, a mere four years after the start of the Great Recession that was sparked by the sales of securitized subprime mortgage that nearly wrecked the economy.
"It was tough work," Flora recalled. "Working at Quicken Loans during that time after 2008 was a grind but it really taught me all the basics you need to know to be successful in the mortgage industry. It was a tough job, but I'm very glad I did it. It's one of the best decisions I've made."
After two years at Quicken, he sought to learn more about the industry: "Obviously, my background was in science," he said. "I had no education in business. So, I moved to San Francisco and took a job at a mortgage startup. It was a really good opportunity for me to interact with the engineers, marketing department, operations, underwriting, sales and the executive team. It was a really cool experience. I learned quite a bit in that time."
The name of that brokerage start-up was Sindeo. After that stint, he would go on to another pair of startups – Clara Lending and Ethos Lending – a direct lender and wholesale lender, respectively. The latter wanted to turn on retail, and Flora was hired to build their retail division. All three startups eventually were bought by bigger industry players, Flora noted.
Read more: "I can do it better"
"I chose my jobs based on where I could learn the most," he said. Having amassed all that experience, Flora went on to found San Francisco-based Sunnyhill Financial in 2018. He serves as owner and CEO of the company.
Flora said he has been able to avoid the pitfalls that have beset others amid market changes. Rather than react and try to quickly pivot to other areas, he saw changes coming and prepared for the shifts, he said. "To put it in perspective, in 2020 and 2021 we were about 90% refi because that's what the market was at the time," Flora said. "Everybody was refinancing down and there was a huge amount of volume there. A lot of shops, when the rates started going up and it turned into a purchase market really struggled and are still struggling."
It was his forethought that helped his firm navigate uncharted waters: "I had a little bit of forethought this was going to happen," he said. "Two years prior, we opened up a real estate company, SunnyHill Realty. It took us three months to make the transition and now we're about 95% purchase. Our volume is growing every month."
The premium he places on customer service has paid off: "We're trying to provide a high level of service and focusing on the products that can help people buy homes in this environment," he said. "Make no mistake, it's a tough market for everybody – the consumers, the lenders, the loan originators, underwriters, processors. Everyone in the real estate industry right now. But it's a cyclical business," he added. "Real estate is cyclical. You can't just have a good year every year. Sometimes, there are harder years. But I feel that we've navigated it pretty successfully."
Read more: CEO of AIME on event's youthful vibe
Last year, the company posted $1.4 billion in volume across some 3,500 transactions.
Flora offered advice to those who are having a harder time based on the market shifts: "Continuing to focus on the service level and the communication aspect of the business is still so important," he said. "I think some people get a little bogged down on having to make the deal work and tend to oversell transactions to scrape business. Making the transition to purchase, being open-minded to having a broader product sweep and having the conversations with different partnerships – real estate and other companies --- and trying to leverage what you have in this market is so important."
It's no time to panic, he concluded: "I think a lot of people panic and rightly so. This is a tough market. But it's one of those markets where you can still do well. It's not going to be as great as the past two, three years. It's a down market."