How one broker witnessed unsavory practices and aimed to turn things around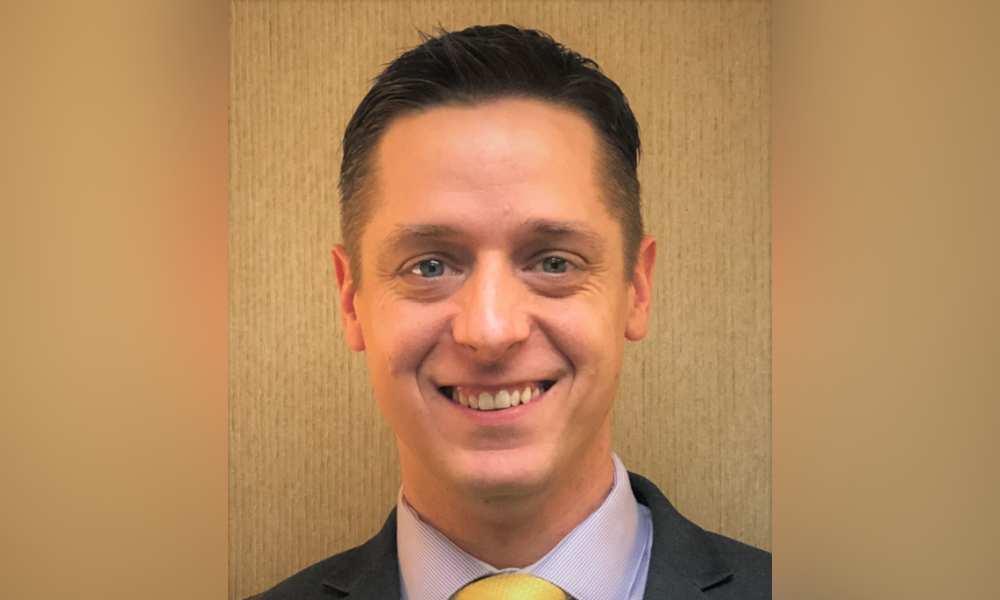 We often hear of brokers who endured the Great Recession to later re-emerge stronger than ever. It's less often one hears of a person who has recently entered the mortgage industry to face a newer set of challenges.
Thomas Sloan (pictured), certified mortgage advisor at New Jersey-based Capital First Mortgage LLC, is such a person. Formerly in the hospitality industry, Sloan decided to pursue a career in the mortgage industry after buying a home in 2016. "My friend was the broker," he recalled. "He showed me behind the curtain."
Not everything was pretty behind the scenes, Sloan told Mortgage Professional America in a recent interview. He recalled witnessing unsavory practices from real estate agents and other questionable behavior in other aspects of the business. "I thought I can do this," he said of his attitude following the experience, "and I can do it better, and make a change for people who are going through this."
At the time, the main motivation for the father of four was to make more money. It took him two years to get licensed – mainly due to his feet dragging, he acknowledged – before he could enter the field in earnest by 2018. "I did it part time really to pay for vacations we couldn't afford before," Sloan said of his early days. "I was in the hospitality industry, which was great, but the money was not good. But it was all I knew."
Read more: CEO of AIME on event's youthful vibe
Once licensed, he gave his notice at the hotel where he worked and went to work with his friend who recruited him to his company. By February 2020, Sloan was fully ensconced in a new career under something of a trial by fire: "He gave me a lot of really, really tough loans he didn't want to deal with," he recalled of his early work assignments. "I dealt with them."
MPA caught up with Sloan at the fifth annual Fuse conference that took place in Las Vegas from Sept. 29 to Oct. 1. The theme of the gathering was "Brokers are Better," a clarion call the event's organizer, the Association of Independent Mortgage Experts (AIME), hopes to spread wide – beyond the realms of nomenclature within membership ranks.
The convention went off without a hitch. Sloan didn't have it as easy when he first started out, he told MPA. "COVID hits, and June, half of July, we worked from home. With dad home, the kids competed for attention: "They need five minutes all the time," Sloan described. "Both of us said 'this is impossible; we can't do this anymore.' So we went back into the office. I put my head down and started working."
Putting his nose to the grindstone helped, but obstacles remained. His broker/owner friend was too busy to take him directly under his wing: "He's a great friend of mine, great guy, great originator, but busy. The learning he provided was just me watching over his shoulder while he worked. You can't really learn much."
Read next: Is now a good time to open a brokerage?
And then there was all that jargon: "I'd show up before I was licensed while I was getting tested, and he would have reps coming over who would take us to lunch. They would have these conversations which would be like Chinese. All those acronyms – I didn't know what they were saying. I was so uncomfortable, but I kept putting myself in those positions to where I realized I need to learn as much as possible, and ask questions."
Finding the Brokers are Better social media page on Facebook proved fortuitous, as that would become something of a de facto classroom where he could ask questions of his peers without fear of ridicule or judgment, he suggested. "It was a broker community where I could ask questions," he said. "It was the best place I could go."
His 15-year stint in the hospitality industry has helped guide his nascent career: "It's probably the main thing," he said, when asked about past experiences that informed his foray into mortgage. He encapsulated his former career this way: "Room service waiter, to bartender/waiter, to restaurant manager, to kids are going to kindergarten and I'm going to quit but the owner likes me so I go to catering."
All that hard work, yet no regrets: "I really worked hard there and focused on service and moved up really fast. It didn't translate to money, but I really enjoyed it. It just became who I am or helped accent some things in my personality. When I came over to this world, I just continued providing service and communication. Just provide that service, be consistent, and that's how your grow."
Despite ongoing market volatility, Sloan is thriving during the new chapter in his work life. "I'm actually busier than ever," he said. "I closed a loan every day last week, and took in seven new ones in the same week." He credits that pace with a "focus on the individual," Sloan said.
But he's also quick to credit those who've helped him so far, including the resources at AIME and the collegiality of its members. "AIME has listened in a place where I thought I was a really tiny ant, which has empowered me."
The Canadian philosopher Matshona Dhliwayo once said of the ant metaphor: "If an ant carries an object a hundred times its weight, you can carry burdens many times your size." Clearly, then, there's no shame in that comparison.