One of America's fastest-growing mortgage lenders is providing the tools needed to hit the ground running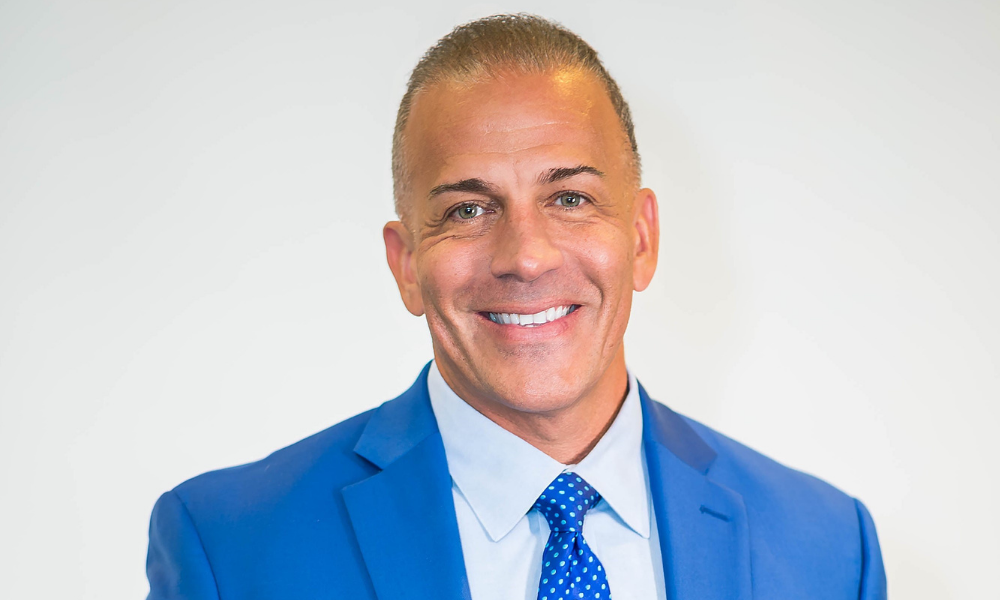 This article was produced in partnership with Nationwide Mortgage Bankers
Karen Surca of Mortgage Professional America sat down with Frank Kuri, executive vice president, branch development with Nationwide Mortgage Bankers to discuss the top strategies for existing branch managers and loan officers to open a branch office of their own.
For Frank Kuri (pictured), executive vice president, branch development with Nationwide Mortgage Bankers, the answer to the perfect mortgage banking career step is simple: put the control back in the hands of an existing branch manager or loan officer. Do this by "taking the steps to become an originating branch manager with a branch office of their own in their own market."
Providing the advice and tools to transform this goal into a reality forms the cornerstone of the work that Kuri has undertaken for over 25 years in the mortgage banking business.
Working with a dedicated team at Nationwide Mortgage Bankers, Kuri has devoted his efforts to encourage the idea of branch managers operating their own branch office that would provide the autonomy and increased income potential to take their career to new heights.
Read more: How to become a loan originator: depository bank or non-bank mortgage lender
"I offer the opportunity for existing branch managers to have better communication and support and to loan officers that want to advance their career by becoming an originating branch manager," Kuri outlined.
"We support sales and branch managers on a daily basis in order to help them grow their business," Kuri added. "We give them the resources needed to be successful with 100 plus years of combined experience to share with new branch managers or loan officers looking to succeed."
The tools to carve the path
What are the key ingredients that form the recipe for success for an originating branch manager in the making?
"It comes down to support and communication and multi-channel marketing," Frank insisted.
Robert Jayne, chief production officer with Nationwide Mortgage Bankers couldn't agree more.
"Our loan officers and branch managers are utilizing our support system, our communication system, our technology platform and our marketing platform to help grow their business," Jayne explained. "All of the thinking has already been done for them," Jayne added.
With a professionally staffed in-house marketing department set up to handle everything from branding strategies to the establishment of effective marketing campaigns, Kuri outlined the vital role that he and Nationwide Mortgage Bankers play in the often-perceived daunting task for loan officers and new branch managers branching out on their own.
Kuri highlighted that Nationwide Mortgage Bankers "provides a fantastic fully loaded marketing team that tags awesome marketing campaigns and designs co-branding strategies to support and strengthen relationships. Our automated first-class journeys and social media marketing nurtures clients, provides lead generation and expands their presence."
In addition to providing the communication and marketing essentials, Nationwide Mortgage Bankers also provides access to vital information when loan officers are making the career leap to leading their own team.
"We offer what we call NMBIntelligence," Kuri elaborated. This unique informational platform, Kuri explained, enables those thinking of heading up a branch office to have access to valuable industry and market data.
This industry-specific data can help to expand and build relationships with other real estate professionals on the path to branch origination. Kuri pointed out that the industry knowledge that Nationwide Mortgage Bankers can provide can also lead to new branch managers ultimately gaining a greater market share.
Read next: Why this originator decided to open a franchise
Not to stop there. Kuri pointed out that Nationwide Mortgage Bankers has also thought ahead. By setting up a dedicated transitional team to address any issues that may arise, loan officers and existing branch managers can feel confident that nothing falls through the cracks.
Questions to ask
To help focus all that is involved in becoming a branch originator Kuri has formulated a set of questions. These questions range from, "Why I should become a branch manager?" to "What assistance will I need when I become an originating branch manager?"
Starting with the right questions Kuri and the team at Nationwide Mortgage Bankers have put the mechanisms in place to provide the necessary answers.
What is down the banking path?
When asked what lies ahead, Kuri answered without hesitation.
"We have 36 branch locations currently in 11 states," he said. "Our goal is to reach 200 plus branch locations in 43 states."
Striving for a national presence with expansion in mind, Kuri and Nationwide Mortgage Bankers are taking the necessary steps today to open many more branch office doors for aspiring mortgage banking professionals in the days and years to come.
For more information on branch originator opportunities and the steps to get there see more at https://nmbbranchnow.com
Frank Kuri holds the position of executive vice president, branch development with Nationwide Mortgage Bankers. Frank works directly with loan offers and existing branch managers int the process of opening originating branch offices around the country.