Both share a vision for the future of mortgage lending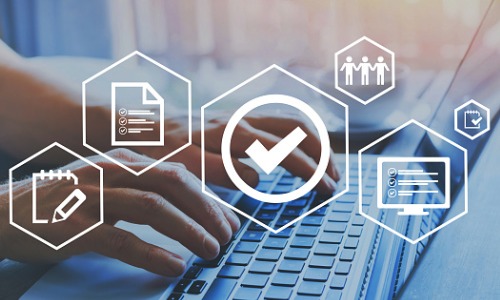 Digital lending company Blend has bolstered its partnership with Freddie Mac through an integration that aims to enhance borrower experience and reduce origination cycle time.
The companies announced Thursday that they are integrating Blend's platform with the GSE's automated underwriting system (AUS), Loan Product Advisor. The tech collaboration allows Blend to expand its AUS workflow to more lenders, including its Dual AUS functionality – a product that streamlines the AUS findings report and approval.
"Partnering with Blend was a natural choice as the company was founded on the principle of digitizing mortgage applications," said Andy Higginbotham, chief operating officer of Freddie Mac's Single-Family Business. "Freddie Mac and Blend have a shared vision for the future of mortgage lending, which is more important than ever as loan officers are challenged with remote work environments and consumer demand for a fully digital experience."
"Traditionally the mortgage industry has been rife with arduous and paper-heavy processes," Blend President Tim Mayopoulos said. "By deepening our partnership with Freddie Mac, we're not only able to bring our vision of the full digital home lending journey to a broader audience, but we're able to serve more lenders better – all without sacrificing operational efficiency."
In 2019, the San Francisco-based company became the first digital lending platform approved for Freddie Mac's asset and income modeler (AIM). Blend also announced that it has already prepared its systems for the Uniform Residential Loan Application (URLA) transition scheduled in March.