Black Knight's products are now available on the TMC network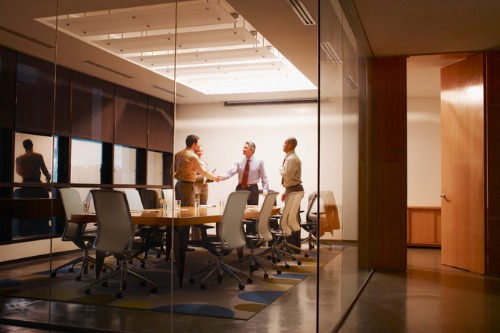 The Mortgage Collaborative (TMC), an independent mortgage cooperative, has announced the addition of Black Knight to its Preferred Partner network.
The partnership enables Black Knight to offer its suite of tools and services to the network, including its loan origination system, machine-learning capabilities, compliance testing, and comprehensive fee service.
"Both The Mortgage Collaborative and Black Knight are focused on helping lenders reduce their costs to originate and sharpen their competitive edge," said Tyler Sherman, chief revenue officer for the Black Knight Origination Technologies division. "Black Knight becoming a part of The Mortgage Collaborative's network reinforces our mutual commitment to transforming the industry with innovative solutions and powerful insights to help drive efficiencies and improve ROI."
TMC's network of partners will also be able to access Black Knight's product pricing and eligibility software, as well as its eClosing and eSign tools that streamline the closing process.
"Black Knight is renowned in the industry for its innovative and transformative technology," said Jim Park, chief executive officer of The Mortgage Collaborative. "We're thrilled to have the company join our Preferred Partner network and offer such best-in-class products to help our member lenders manage their operations more effectively."