Housing industry representatives react to the White House's action plan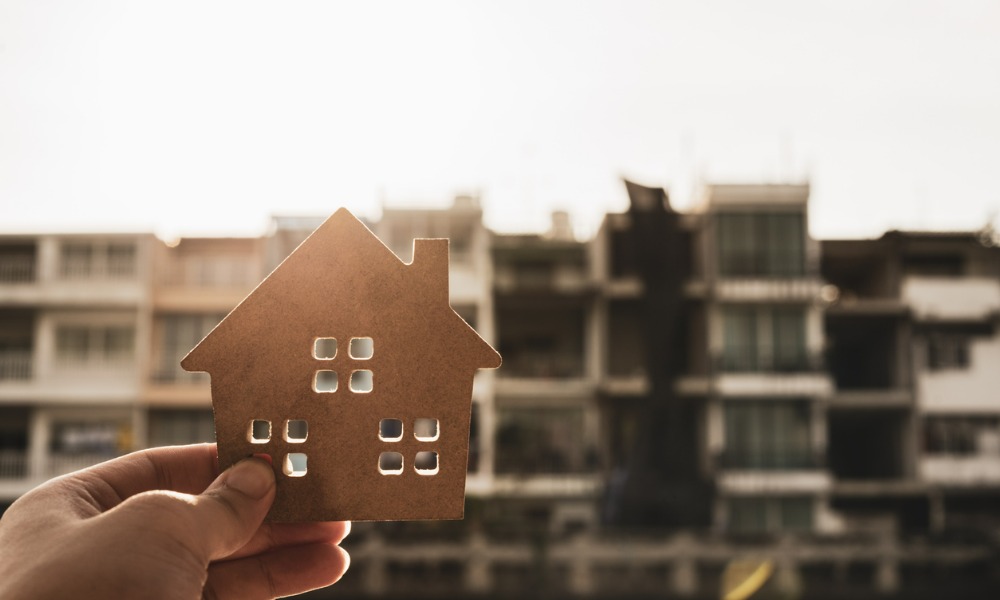 The Biden administration has released an action plan that targets closing the housing gap in five years, "starting with the creation and preservation of hundreds of thousands of affordable housing units in the next three years."
The blueprint, first announced by the White House Monday morning, includes legislative and administrative actions that aim to eliminate regulatory barriers to new construction of manufactured housing and accessory dwellings, as well as expanding financing for multifamily development and rehab projects.
Read more: US housing crisis - Homebuilders call out government
"When aligned with other policies to reduce housing costs and ensure affordability, such as rental assistance and down payment assistance, closing the gap will mean more affordable rents and more attainable homeownership for Americans in every community. This is the most comprehensive of all government efforts to close the housing supply shortfall in history," the White House said in a Press release.
Biden's plan also calls for incentivizing local zoning reforms and improving existing Federal housing programs while promoting the sale of government-owned single-family homes to owner-occupants or non-profits rather than to large investors.
Jerry Konter, chairman of the National Association of Home Builders (NAHB), said his group agrees with the White House that the key to resolving the nation's affordability woes is to build more homes.
"The plan contains many positive elements that would help address a host of affordability challenges and improve financing options, and acknowledges the long-term headwinds, like supply chain bottlenecks and chronic construction labor shortages, repeatedly identified by NAHB members as holding back housing production," Konter said.
Last month, NAHB members sent a letter to President Biden demanding urgent action to address the alarming affordability crisis that "threatens to derail the current housing and economic expansion."
Read more: Lumber industry reps plead for tariffs relief - reaction
Mortgage Bankers Association president and CEO Bob Broeksmit also commended the plan, specifically, the actions intended to improve the financing of multifamily projects. He encouraged the HUD to focus on the issues that lead to significant lending pipeline delays in its MAP program, which is a primary financing option for producing more affordable rental housing.
"MBA will examine all aspects of the plan in greater detail and remains committed to working with the administration, Congress, and industry stakeholders on safe and responsible policies that increase homeownership opportunities and affordable rental housing options across America, especially for minority and low- and moderate-income households," Broeksmit said.