She is part of the President's acting federal agency leadership roster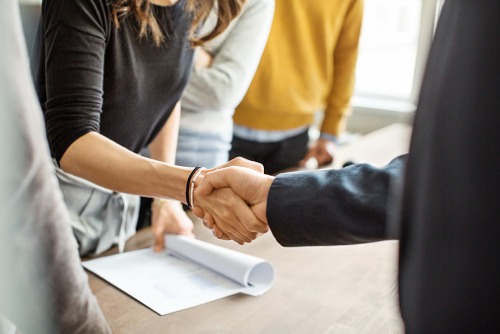 President Joe Biden has appointed HUD Associate Deputy Assistant Secretary Janet Golrick to serve as acting FHA commissioner.
The 30-year housing industry veteran replaced Dana Wade, who stepped down from the role on January 20 after Biden's inauguration.
Golrick has played a crucial role in the department's disaster response efforts ever since Hurricane Katrina in 2005. She also served as the housing lead for a task force that responded to Hurricane Sandy in 2012.
Golrick was among several other career civil servants President Biden appointed during a virtual swearing-in ceremony on Wednesday. Jem Jones has been named HUD's chief of staff, while Matthew Ammon has been tapped to serve as acting secretary. Additionally, the Consumer Financial Protection Burau has appointed Dave Uejio as acting director.
Read more: Biden's stimulus plan is already putting pressure on mortgage rates
"These public servants, like so many across the federal government, are dedicated to serving the American people, not a political party or agenda," President Biden said in a statement. "Their experience in government and commitment to service will allow this administration to take the reins as we prepare to get the pandemic under control and our economy moving once again. I am thankful for their willingness to step-up to lead during these difficult times and help us make sure the government continues to operate and serve the American people. Together, we are restoring trust in the federal government and building our nation back better."