Homebuyers are waiting for new homes to hit the market next year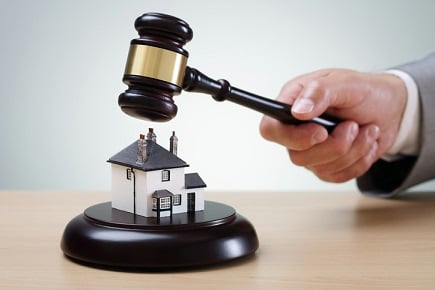 With limited options to choose from, buyers did not feel the need to get into a bidding war over most homes they saw in November.
Redfin reported that just 10% of offers written by Redfin agents faced a bidding war last month, down from 29% year over year. Redfin predicted that this rate would likely remain low through the end of the year before rising again in early 2020.
"Even though the number of homes for sale has been falling faster than we normally see this time of year, buyers just aren't feeling any sense of urgency right now," said Redfin Chief Economist Daryl Fairweather.
San Francisco remained the only market that was somewhat competitive in November despite posting both monthly and annual declines. The bidding war rate in the city fell four percentage points from October and 23 percentage points from a year ago to 30% in November.
"Almost every home for sale that is in a great location and priced competitively is still receiving multiple offers," San Francisco Redfin agent Miriam Westberg said. "One home we made an offer on last week had 25 other offers. However, homebuyers definitely feel like they can be more selective this year, so homes that don't check every single box may only get a single offer, and tend to take a longer time to sell."
Bidding wars were infrequent everywhere else in the country, with no other market posting a rate higher than 17%. Chicago, Houston, Portland, Ore., and Los Angeles all saw their bidding war rate hit its lowest level in at least five years.
Houston ranked as the least competitive market, with just 1.4% of offers facing a bidding war. Miami (1.7%) and Raleigh (2.6%) followed.
"The supply and demand data still says that it's a seller's market, but homebuyers working with Redfin agents in places like Portland and Denver are feeling and acting like they're in control," Fairweather said. "Most of the homes that they are seeing are simply not worth getting into a bidding war over, so they're more than willing to wait until the new year in the hopes that more homes will hit the market."