New pact points to today's hyper-connected world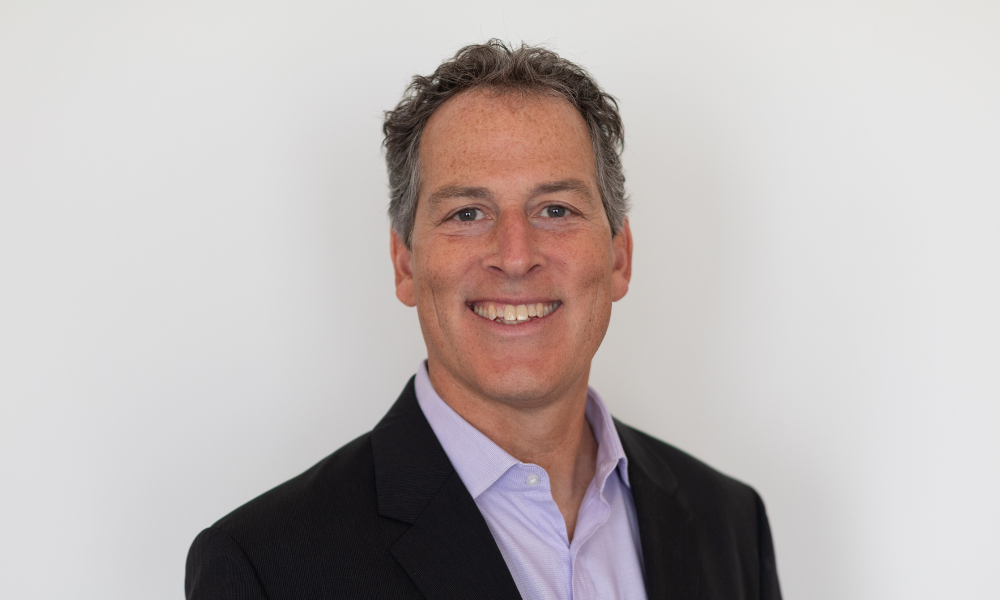 MeasureOne, the leading consumer-permissioned data platform, will be partnering with TurnKey Lender, an AI-driven loan management platform, to bring automated income and employment verification capabilities to borrowers across the latter's network of more than 200 lenders, company officials announced.
MeasureOne's CEO Elan Amir sat down with Mortgage Professional America to discuss the alliance in greater detail. "MeasureOne is in the business of enabling consumers to share data that they have present in their online accounts with requesting businesses," he explained during a telephone interview.
"This could be anything from income data, employment data, educational data [to] insurance data. The question is: How do I share that data safely? How do I do it in a way that respects my privacy as a consumer? How does the business trust the data that comes from that consumer? The problem that we're solving is that," he said. "And MeasureOne is effectively the infrastructure that sits in between the business and the consumer's data and brokers that transaction of sharing."
Think of it as connecting your banking account to PayPal or Venmo, he said in the way of a comparison – although those two examples may not fall exactly under the growing "consumer-permissioned data" umbrella. In today's hyper-connected world, consumer-permissioned data is an emerging model for the sharing of data between consumers and businesses. It's not a new concept, having long been used in the financial services sector to verify credit history, employment, income and the like. However, the model now is quickly expanding to pursue education, insurance, jobs and more – well beyond the original scope.
Officially, consumer-permissioned data is defined as transactional and account-level information that a consumer gives a business permission to access on their behalf. In exchange, consumer-permissioned data empowers individuals to leverage their own financial data to apply for loans and other services.
Moreover, Amir noted, automating the process enables lenders to reduce the amount of work required of applicants while simultaneously reducing human error and loan processing time. Toward that end, the companies will work together to develop new consumer-permissioned data domains as TurnKey looks to expand access to credit through alternative data sources, the company described.
Read more: Consumer-contributed data would expand credit access, experts say
"We currently enable consumers to connect with over 7,000 data sources," Amir explained. "Anything from universities to payroll processors to HR systems to insurance providers – all of these [enable] consumers to share data from those accounts, with their consent, within the confines of a transaction they may be staring at."
He explained how the process manifests itself in the mortgage world: "One of the primary verticals and applications we sell into is the lending business, and specifically the mortgage lending business," Amir said. "As part of the mortgage pipeline, there is a sequence of customer-reported data and then verification and document production that goes along with it – whether or not it's income, employment, titling, insurance and all the things we're all familiar with in the mortgage process."
Here's where TurnKey enters the scene to play its role: "TurnKey Lender is a leading online loan origination system and platform that lenders use to power the workflow of originations," Amir said. "We struck a partnership with them to optimize the exchange of consumer information and the verification of consumer information in the mortgage process.
Read more: Turnkey Lender Review
"By plugging into them, they can offer their customers – who are the actual lenders – access to consumer data, in a consumer-permissioned manner, to streamline the optimization, to increase conversion and to generally have everybody have a win-win in terms of completing transactions, [originating] transactions, [originating] mortgages through the TurnKey platform."
Read next: Mortgage lenders turn to LOS alternatives as origination costs rise
While such workflow platforms are a relatively new to the mortgage space, MeasureOne is making strides in the emerging trend. On Tuesday, a similar partnership was announced with BeSmartee, an award-winning fintech firm and founder of modern digital mortgage platforms for financial institutions.
As part of the partnership, officials noted, BeSmartee's network of lenders will be able to further expedite the mortgage process with MeasureOne's automated income and employment verification capabilities. Officials further noted the companies plan to develop additional solutions that will help streamline the applications process, expanding to new consumer datasets as the mortgage industry grows increasingly digital.
"With industry-leading coverage and consumer privacy at the forefront of their values, MeasureOne is the perfect verification partner for us as we continue to pave the way for a better digital mortgage experience," Tim Nguyen, co-founder and CEO of BeSmartee, said in a prepared statement. "As we look to the future, MeasureOne has the capability to grow with us, building out new data domains and verifications as we find innovative ways to improve the mortgage experience for both borrowers and lenders."