Consumers could grant underwriters permission to use their personal financial data for more inclusive credit files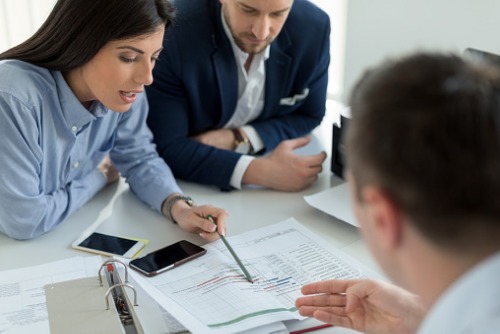 Access to credit could expand significantly with the use of consumer-contributed data, such as data from financial statements and bank accounts, according to a panel of experts at a recent event hosted by the Urban Institute.
To create more accurate and inclusive credit files, consumers could grant underwriters permission to use their personal financial data. Lenders can quickly verify employment, income, and assets by compiling the data using new aggregation tools.
Finicity President and co-founder Nick Thomas said that aggregation of consumer-contributed data could allow lenders to reduce the cost and time it takes to close a loan. Additionally, aggregated data would help borrowers make smarter financial decisions.
Consumer-contributed data can help measure residual income, a better assesses of whether borrowers can repay what they borrow than the "crude" credit score, according to Lauren Saunders, an associate director with the National Consumer Law Center.
In spite of the potential benefits, consumer-contributed data make privacy concerns a top priority. Saunders said there are significant privacy issues involved if lenders, credit reporting agencies, or data aggregators gain access to consumers' bank accounts on an ongoing basis.
David Shellenberger, senior director of scoring and predictive analytics at FICO, said an early study based on 35 million consumer credit records showed promising results. Consumers who did not have credit scores or those with previous scores could obtain credit scores by using transaction data.
Mike Pecen, head of product for user-permissioned data at Experian, discussed a study that found a high correlation between cash flows recorded in financial accounts and loan payment performance. Borrowers can be analyzed in a more holistic way if models did not simply rely on prior credit performance but included comprehensive consumer financial data.