"Together, there's nothing our organizations can't do," AIME CEO says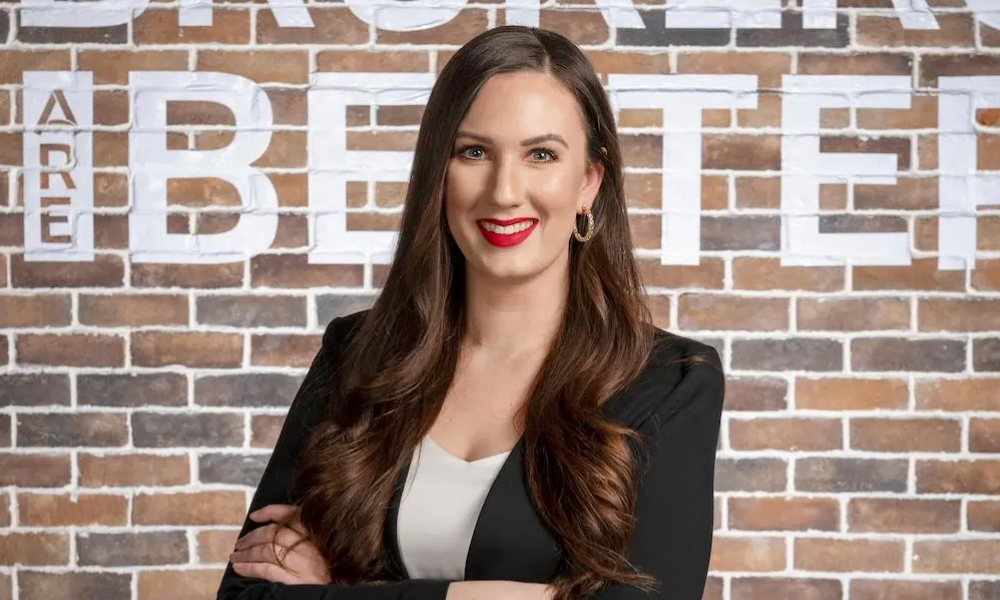 The Association of Independent Mortgage Experts (AIME) has unveiled a partnership with Vetted VA, an organization dedicated to providing a national support system of VA loan education for veteran and active-duty service member homebuyers, officials announced.
The aim of the partnership is to strengthen support for loan originators and combine efforts to better serve military service members, veterans and their families across the US. AIME is a non-profit trade association with more than 40,000 members that supports independent mortgage brokers and wholesale mortgage professionals.
By joining forces in collaboration, the two groups will expand the array of VA home loan resources available to independent mortgage brokers while continuing to advocate for vets and active-duty borrowers, according to officials.
"It's crucial for the broker channel to support those who have given so much in service of our country, and that begins with collaboration and education," AIME CEO Katie Sweeney said. "Through this partnership, we will be able to jointly combine our networks of VA home loan experts and independent originators for the betterment of the military community and their families."
Read next: CEO reignites AIME
The collaboration is an offshoot of Sweeney's work serving in an advisory capacity with Vetted VA. Though that affiliation, both organizations recognized an opportunity to formalize a partnership and leveraging their consumer audience – including AIME's substantial membership reach.
Combined, the organizations collectively will bring together some 250,000 people focused on providing homeownership to military personnel across the country. Officials noted Vetted VA will collaborate with AIME to support education for the association's members and join their active lobbying efforts at the federal and state levels.
"We are advocates for VA Home Loan eligible homebuyers," Vetted VA founder Christopher Griffith said. "We understand that they deserve the best resources available to them during the homebuying process; well-educated professionals understand freedom of choice and opportunity. It makes sense for us to combine our efforts to show the greatest strength in numbers we possibly can in support of all Service Members past, present, and future."
Despite its nascency, the collaboration already has yielded natural alignment in its common mission as many Vetted VA professionals overlap with their AIME membership. And both organizations previously partnered with Polygon Research in publishing a recent whitepaper titled Debunking VA Myths: Why You Should Work with a Veteran that details common misconceptions many professionals have about working with VA Home Loan eligible borrowers.
Another simpatico move was seen when AIME's president of advocacy, Brendan McKay, testified in Annapolis for veterans' property tax exemptions in support of Maryland House Bill 809 – signed into law in April and due to take effect on October 01. In partnership, AIME and Vetted VA are now poised to advocate for veterans by advocating for adoption of similar legislation in 27 additional states, officials noted.
"Together, there's nothing our organizations can't do," Sweeney said. "Our vision for this partnership is to strengthen support for loan originators and combine our efforts to better serve Military Service Members, Veterans, and their families across the country."
Read next: How military training positioned loan officer for success
The Association of Independent Mortgage Experts (AIME) is a non-profit, national trade membership association created exclusively for independent mortgage brokers. With more than 40,000 members, AIME describes its mission at one "…committed to establishing a community of independent mortgage experts by creating an association that empowers them with unparalleled technology, continued education, and networking support necessary to successfully advise consumers nationwide with their residential mortgage needs."
AIME operates with a growth-focused strategy, providing tools and resources to propel the wholesale channel beyond a 25% share of the mortgage market in 2022 and beyond.