President of American Financial Resources Inc. shares her take on the forces shaping purchase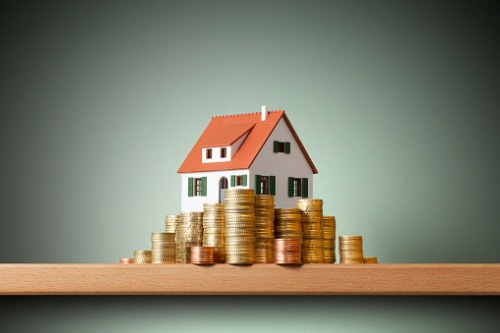 Despite the fact that the economy is in a challenging place right now, home purchases remain strong. With homes selling as soon as they are listed, this real estate market is the biggest selling market I've ever seen.
Even if buyers are unable to close, sellers have backup offers lined up, quite often for more money. The market is seeing a lot of cash buyers, and even the luxury market is doing well. Plus, families are moving to less densely populated areas or into bigger homes.
It has certainly been a unique year, fueling an unprecedented purchase market.
Record-breaking mortgage market
Unlike the Great Recession, this year's economic downturn was not driven by the housing market. In fact, despite record unemployment and a sharp decline in the number of homes for sale, both existing and newly built homes have reached their highest pace of sales since 2006.
Home values have also grown at a breakneck pace, driven by an extreme lack of inventory coupled with incredibly high demand. This type of acceleration hasn't been seen since 2014, according to Zillow's Real Estate Market Report. Buyers are waging bidding wars for the few options left; and builders are racing to fill the gap.
Fannie Mae predicts annual mortgage originations are likely to top $4.1 trillion for the first time; Freddie Mac estimates closer to $3.6 trillion.
Record-high builder confidence
Builder sentiment has also continued on its upward trajectory, reaching a new record high, according to a National Association of Home Builders (NAHB) report.
"Traffic remains high and record-low interest rates are keeping demand strong as the concept of 'home' has taken on renewed importance for work, study and other purposes in the COVID era," said NAHB Chairman Chuck Fowke.
Luxury market is moving too
Overall, housing demand has been stronger over the last few months than last year at this time. Historically low mortgage interest rates are spurring activity across the market, allowing buyers to afford more expensive homes. In addition, the pandemic has spurred homebuyers to seek more space; they want more rooms, multiple home offices, and space for at-home schooling.
Nationally, the number of "luxury" homes (median price of $862,700) for sale from July to September this year was up 8.4% from last year, according to Redfin. Nationwide, sales of luxury homes were up a whopping 41.5% in the third quarter of 2020 compared with a year ago, outpacing sales growth in other price ranges.
The number of $1 million homes that are selling makes this segment the strongest it's been in recent memory.
Who is buying?
According to the National Association of REALTORS®, millennials took the lead as the largest group of home buyers, and are not letting go.
NAR also reports that all-cash sales have increased, suggesting that homebuying is highly competitive.
Where are they going?
As mortgage rates remain anchored at all-time lows, dreams of wide-open spaces have been inspiring action.
In April, nearly one-third of Americans considered moving to a less densely populated area because of the novel coronavirus outbreak, according to a Harris Poll survey. The COVID-19 crisis also prompted urban dwellers to consider leaving for a less crowded place. The housing market just beyond New York City's limits was booming in June, according to a Wall Street Journal report. House hunters swarmed the villages, rural communities, and small towns outside New York City, from the Hudson Valley to southeast Connecticut.
The health crisis also coerced folks who have the means to finally pull the trigger and purchase second homes along the coast or nearby.
Home prices in Phoenix, Arizona, continue to outpace the rest of the country, and realtors in South Dakota have seen a steady influx of people seeking more affordable housing and more personal freedoms. A Redfin report revealed that homebuyers could be turning to areas with high wildfire risk ZIP codes, as affordability becomes more limited.
Change creates opportunity
As more home shoppers consider a relocation to rural areas, originators should become familiar with various types of loan programs, including those from the USDA, as well as Manufactured Housing. Down payment assistance programs are also available to a wide variety of eligible borrowers.
The perfect storm of the low-rate environment and post-pandemic rural sprawl may continue to fuel a powerful purchase market for many months to come, creating new lending opportunities for mortgage professionals.
Lenders and originators alike are looking to cross the finish line in record-breaking fashion, to emphatically conclude the unprecedented year that was 2020.
Laura Brandao is President at American Financial Resources, Inc. and is a sought-after industry resource who shares her passion for bringing families home. Laura launched the wholesale channel for AFR in 2007 and has grown AFR into a leader in specialized lending programs. As a leading FHA 203(k) lender, AFR is an innovator in construction and renovation lending. AFR utilizes the latest technology and delivers educational resources to mortgage brokers, loan originators, and their customers. AFR is an Equal Housing Lender: Lender NMLS 2826 at www.nmlsconsumeraccess.org and an Equal Opportunity Employer. Learn more at www.afrcorp.com and www.afrwholesale.com.