Broker explained why demand is still so high and turn times so low, shared how he manages the stress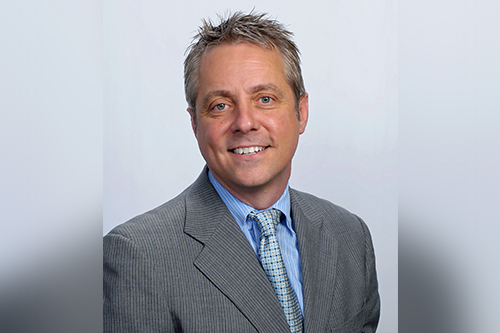 It has been an insane year. Mortgage professionals had to navigate a global pandemic and the virtual shutdown of the country at the start of the year only to chart one of the busiest and highest-volume years they've ever had by year's end. Now, two weeks from Christmas day, mortgage pros should be tying up loose ends and winding down operations to a well-deserved holiday break. Instead, they're still dealing with record volume as clients try to lock in generationally low rates.
Kirk Tatom (pictured) is right on the front lines of this year-end craziness. The president of Tatom Lending in Dallas is having conversations with dozens of clients a day expecting their loans to close by the end of the year. He has to talk them down and manage their expectations without souring the relationship. Tatom told MPA how he's managing his business when the volume of demand feels like "drinking from a fire hydrant." He explained, too, how he manages his own stress levels and fatigue at the end of a year that would tire out anybody.
"Brutal honesty," Tatom said when asked how he approaches clients expecting fast loan turn times this year. "That's the only way to approach it. But we are managing to close some loans within 30 days. We're a smaller company so we can turn on a dime. I had a client ask me the other day about what I can offer him that Chase can't offer him and I just said 'We're doing it right now, it's three o'clock on a Saturday and we're talking about your loan. Go call Chase and see if you can get them on the phone.'"
Tatom is proud to offer that level of personal service and uses it to educate his clients and reset their expectations around their loan and the turn times they can expect. Much of the challenge he faces comes from slow appraisals, slow title work, and slow underwriting. A colleague of Tatom's who runs a title company told him where in a normal period they would average 300 files a month, they're now doing 900 a week. The sheer volume in the industry is straining capacity at about every end right now.
Tatom blames that extreme volume on rate and the sudden realization among millennial renters that if they lock in a 2.75% on a 30 year fixed, it could actually be cheaper to own than to rent. Tatom's business is largely purchase-focused and he says he's seen a huge spike in first-time homebuyers this year. That group, though, requires education and handholding on Tatom's part to ensure they understand just how long the turnarounds might take.
How should FHA loans fit in your pipeline
Tatom admits that the volume of business he's facing takes a personal toll. On top of an extremely busy year-end he's a father working from home with his kids doing virtual lessons upstairs. He'll easily work until 2am and be helping his daughter upload her assignment in the morning. He manages his stress by carving out an hour every day to exercise. Tatom explained that going for a run narrows his focus to the problem of 'will I make it to the next block' and moves his mind away from wondering about what he'll do with the 25 surveys that just came back "completely jacked up." That hour of exercise gives him some perspective and allows him to refocus on his work when the 16-hour days start adding up.
"It's what I'd call good trouble, though," he said. "It's tough, sure, but it's a good problem to have because there are a lot of people suffering financially out there."