We reveal the states with the lowest average rates on 30-year fixed-rate mortgages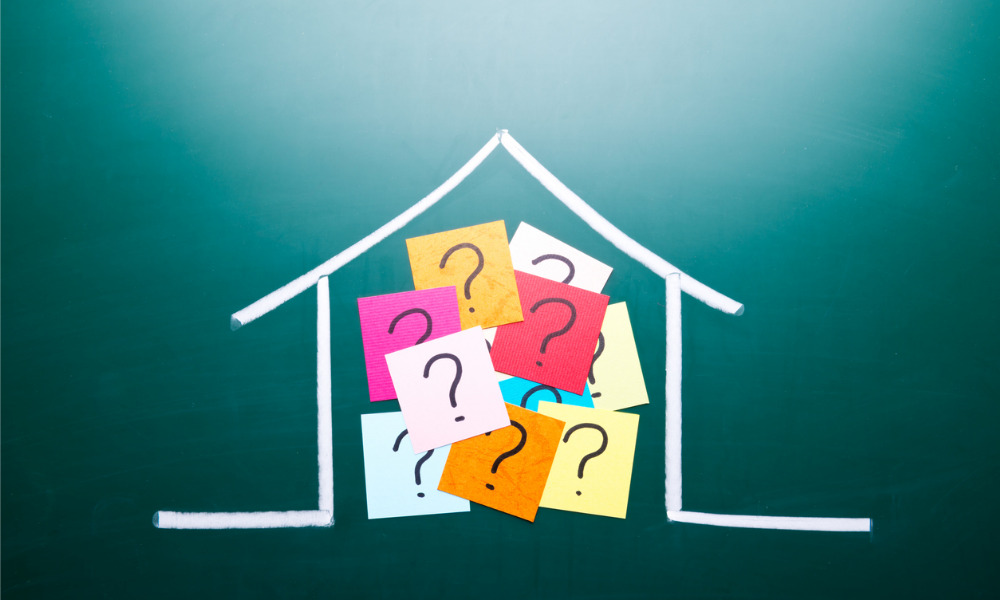 Mortgage rates are constantly changing. In addition to a homebuyer's creditworthiness, the location, economy, and prevailing trends in the market can influence interest rates. Additionally, the state and city where you plan to buy a house can significantly affect your rate and monthly payments.
For instance, the national average rate for a 30-year fixed-rate mortgage is 3.99%, according to the finance website ValuePenguin. Actual offerings from lenders can go as low as 3.13% in Iowa and as high as 7.84% in West Virginia.
Whether you are a first-time homebuyer or you're taking another swing at the housing market, it's vital to know the states where you can minimize your mortgage costs.
As such, we have identified 10 states with the lowest average interest rates in 2021. We've also included the range of rates per state, as well as current single-family home prices according to Zillow.
Read more: Delta variant fears take a toll on mortgage rates
Why do average mortgage rates vary per state?
The basic rules of supply and demand apply to mortgage rates, and variables such as inflation, federal and state monetary policies, and economic growth all come into play.
For example, a state where unemployment and foreclosure are prevalent is likely to have higher interest rates. Foreclosures cost the lender time and money, so they are forced to charge higher rates.
On the flip side, a high number of mortgage lenders in a state can lower its average rate, according to Pennsylvania State University research. And in competitive markets, lenders tend to trim their profit margins.
Key assumptions
The figures on this list are based on current 30-year fixed-rate mortgages for single-family homes and a loan amount of $200,000. The rates gathered by ValuePenguin typically apply to homebuyers with a good FICO credit score of 670 or above.
Furthermore, these interest rates are for homebuyers with a loan-to-value ratio (LTV) of 80%, which means a down payment of 20%. Borrowers with LTVs higher than 80% will normally receive a rate higher than the state average.
With these in mind, here are 10 states with the lowest average mortgage rates in the country.
Hawaii
Connecticut
Rhode Island
Massachusetts
New Hampshire
New Jersey
Delaware
Utah
Idaho
Maryland
1. Hawaii
Average rate: 3.75%
Range: 3.25%–4.38%
Home price: $743,125
Hawaii is the most expensive state to live in the country, according to the World Population Review. The cost of living in the area is almost twice the national average, and utility costs are 86% higher than the rest of the country. In fact, getting a carton of milk in the Aloha State can set you back by up to $9.
While home prices are steep in Hawaii, the state has the lowest average mortgage rates in the country. You can also enjoy lower sales taxes on single-family residences.
Just be prepared to downsize if you are coming from the mainland since three-bedroom houses in the Hawaiian Islands can easily surpass the $1 million mark.
Read more: Rates are rising, how can you secure the cheapest mortgage for your customer?
2. Connecticut
Average rate: 3.79%
Range: 3.38%–4.25%
Home price: $322,724
The cost of living in the Nutmeg State is 27% more expensive than the national mean, but its average home loan rates can be attractive to homebuyers.
Moreover, there are numerous Connecticut cities with affordable homes and spacious neighborhoods like Bristol and Groton. Home prices in these areas are typically lower than $200,000.
In addition to having quiet residential areas and green outdoors, these locations are among the safest in the country. For example, violent and property crime rates in Middletown and Groton are at least 60% lower than national rates.
3. Rhode Island
Average rate: 3.80%
Range: 3.38%–4.38%
Home price: $379,789
Rhode Island can be a viable prospect for homebuyers and investors alike. Besides low mortgage rates, the state has exhibited an average property appreciation of 20% over the past year.
However, the cost of living in Rhode Island is roughly 20% higher than the rest of the country. For instance, home maintenance costs and property taxes tend to be more expensive here than in neighboring states. There's also a gas tax of 34 cents per gallon.
Still, you can find affordable places to live in the Ocean State particularly in Washington and Providence County. Particularly in Cranston, Pascoag, and Cumberland Hill, homebuyers can normally get a two- to three- bedroom property priced lower than $250,000.
4. Massachusetts
Average rate: 3.81%
Range: 3.38%–4.75%
Home price: $525,744
Located in the Northeastern United States, Massachusetts is the seventh smallest state in the country. Despite its small land area, the Bay State features a diverse topography with rolling hills at the west and a large coastal plain that contains Greater Boston.
Boston is the state's largest city and also the most populous city in the New England region. The median home price here is $693,000, but you can find significantly more affordable houses in nearby suburbs. For example, Danvers, Saugus, Wakefield, Woburn, and Dedham have lower home prices and average costs of living.
Read more: The 10 best states for buying an affordable new home
5. New Hampshire
Average rate: 3.84%
Range: 3.38%–4.88%
Home price: $374,599
Also in the New England region, New Hampshire has the shortest coastline among all coastal states and the highest percentage of timberland area in the country.
The Granite State's cost of living ranks slightly higher than the national average. However, its metro areas are still much affordable compared to larger ones like New York and Boston. In particular, healthcare and transportation costs in New Hampshire are about 13% cheaper than the US average.
Regarding home prices, you can find the cheapest properties in suburbs near Concord and less densely-populated cities like Rochester, Berlin, Newport, and Franklin.
6. New Jersey
Average rate: 3.86%
Range: 3.38%–4.50%
Home price: $415,066
New Jersey is a Northeastern state with more than 130 miles of Atlantic coast. It is bordered on the north by New York and on the west by Pennsylvania across the Delaware River.
It is 20% more expensive to live in the Garden State than the US average, but you can find here high-income boroughs with average property prices below $250,000. These include Audubon, Pleasantville, and Berlin.
If city living is for you, living in Trenton is a great option for keeping your expenses down. Despite being New Jersey's capital, Trenton typically has a lower average mortgage rate and median home price of around $231,000.
7. Delaware
Average rate: 3.87%
Range: 3.38%–5.00%
Home price: $313,018
A state in the Mid-Atlantic region, Delaware is located on the Delmarva Peninsula and shares borders with New Jersey, Maryland, and Pennsylvania. In addition to low average interest rates, this state has the cheapest median home value on this list.
The cost of living in the Diamond State may be 2% higher than the national average, but it's substantially more affordable than most states on the East Coast.
Moreover, its homeownership rate of 71.4% is much higher compared to 64.6% for the US, according to the Delaware State Housing Authority. The state's cheapest houses can be found in Wilmington, Dover, and Pike Creek.
8. Utah
Average rate: 3.88%
Range: 3.38%–4.63%
Home price: $477,484
Located in the Mountain West region, Utah is known for its scenic outdoors. The Beehive State's southern region is also home to expansive national parks like Bryce Canyon and Capitol Reef.
Regarding the housing market, Utah's median property price is among the most expensive on this list. However, you can find here cities and pockets of suburbs with significantly cheaper homes.
For example, you can easily find single-family homes priced lower than $250,000 in small cities like American Fork, Orem, Bountiful, and Murray. These areas also have vibrant job markets for millennials and skilled workers.
Read more: 10 states with the highest homeowners insurance rates
9. Idaho
Average rate: 3.89%
Range: 3.63%–4.63%
Home price: $414,890
Located in the Northwestern United States, Idaho is known for its protected wilderness areas and green outdoors. The cost of living here is also about 10% cheaper than the US average.
Properties in the Gem State exhibited a high appreciation rate of 34.6% over the last 12 months, making the area a popular choice among property investors.
While the statewide median price is high, you can find cheaper houses in cities like Burley, Blackfoot, Payette, and Rupert. These areas have populations of fewer than 12,000, and median home prices lower than $140,000.
10. Maryland
Average rate: 3.90%
Range: 3.38%–5.00%
Home price: $370,289
Also located in the Mid-Atlantic region, Maryland shares borders with four states and Washington, D.C. Because of its accessible location, roads, and railway system, buying a house here is popular among government workers.
The average cost of living in the Old Line State is 13% more expensive than the nationwide average. However, it's possible to find cheap and accessible suburbs with expansive parklands in the area. These include Greenbelt, Hagerstown, Brunswick, and White Marsh.
Baltimore, an independent city in Maryland, is actually one of the most affordable cities for buying a new home in 2021. The median home price here is around $183,600, which is about half the statewide median.