Where does homebuying optimism come from?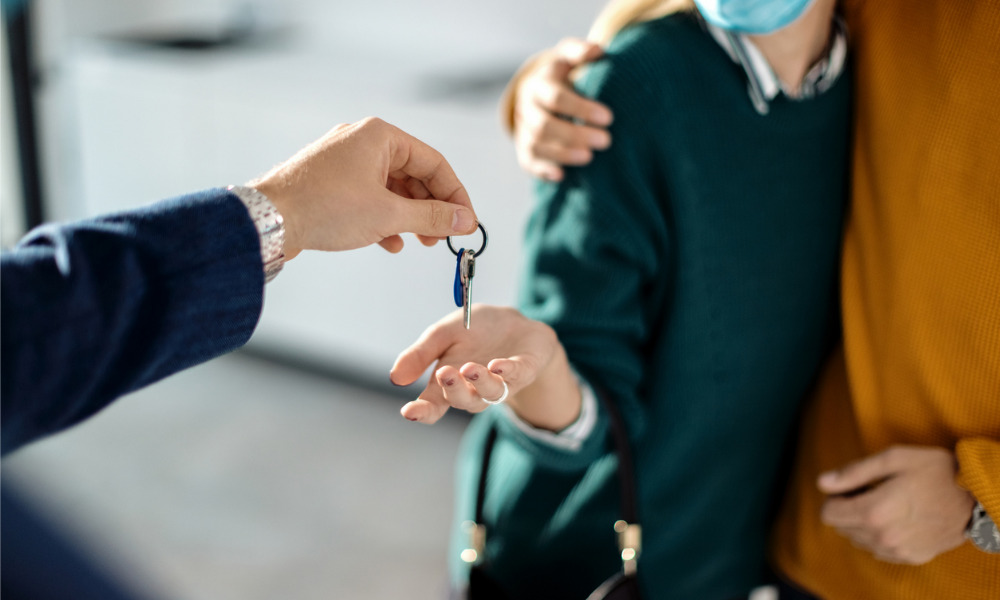 Fannie Mae said that higher inflation due to the spread of the Delta variant hasn't hampered high housing demand, with its Home Purchase Sentiment Index remaining largely unchanged in August.
Overall homebuying sentiment was down 0.1 points to 57.7 in August compared to the previous month, and down 1.8 points from the same time last year.
"The HPSI remained relatively flat this month, suggesting to us that the continued strength of demand for housing and favorable home-selling conditions may be offsetting broader concerns about the Delta variant and inflation that have negatively impacted other consumer confidence indices," said Fannie Mae deputy chief economist Mark Palim.
Read more: Will housing continue to spur economic recovery despite Delta variant?
Three of the index's six components increased month over month, while the other three decreased. Most notably, the "Good Time to Buy" component increased 7% month over month to 32% – though that population remains in the minority. The net share of Americans who felt now is a good time to sell a home dropped one percentage point to 73%.
Palim noted that the uptick might be partly a result of a favorable mortgage rate environment and growing expectations that home price growth will begin to moderate over the next 12 months (down by 9% to 40%).
"Most consumers continue to report that it's a good time to sell a home – but a bad time to buy – and they most frequently cite high home prices and a lack of supply as their primary rationale," Palim said.
The net share of consumers who think mortgage rates will go down in the next 12 months jumped from 1% to 6%. Buyers who said their household income is significantly higher than a year ago rose one point to 26%. In addition, those who said they are not concerned about losing their job went down by four points to 82%.