Is a recession on the way?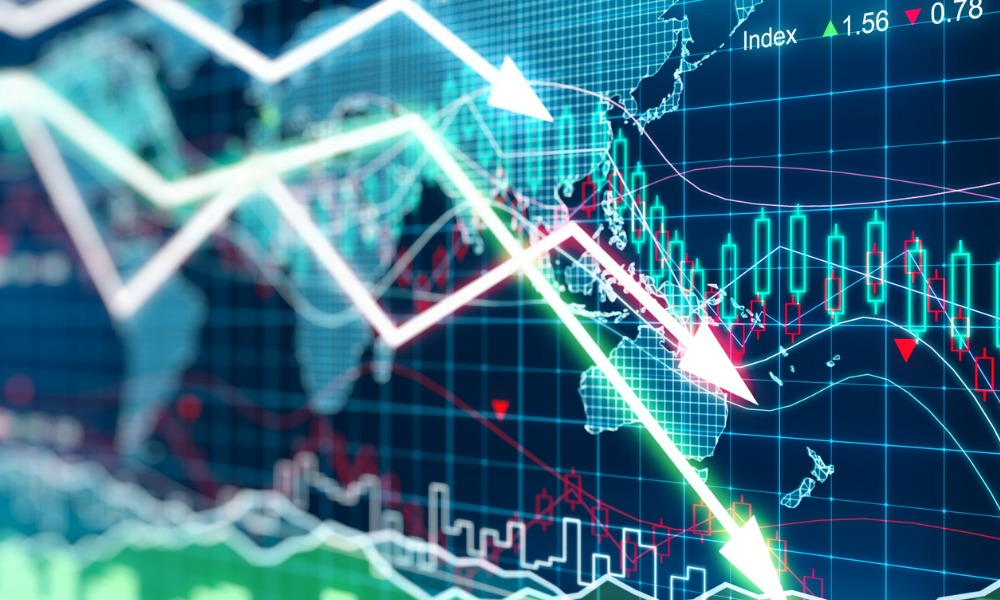 US economic growth slowed to an annual pace of 1.1% between January and March amid higher interest rates and a significant cooldown in the national housing market.
An estimate released by the Commerce Department on Thursday revealed a slightly weaker performance than anticipated by economists, who on average had expected an overall gross domestic product (GDP) increase of 1.9% for the quarter.
That marked a further slowdown in the national economy, with GDP having risen by 3.2% in the July-September period and 2.6% between October and December.
It arrives after a series of aggressive rate hikes by the Federal Reserve aimed at pouring cold water over the economy and bringing down inflation after year-over-year price growth surged throughout 2022.
Inventory reduction by businesses helped account for much of the first-quarter slowdown, with overall growth taking a hit of approximately 2.3% thanks to that trend – normally a sign of an impending economic dip.
The quarter also saw banking chaos grip the US financial system after the collapse of Silicon Valley Bank and Signature Bank, causing many financial institutions to tighten lending criteria and make it more difficult for borrowers to access credit.
Analysts believe the economy will decelerate even further between April and June, with polling by data firm FactSet showing economists expect growth will slow to a 0.3% crawl during that period.
Still, consumer spending remained resilient in the first quarter of the year, setting a 3.7% growth clip and hitting its fastest pace for almost two years thanks in large part to strong spending on goods.
The Fed is schedule to make its next decision on interest rates next week (May 2-3), with the central bank currently walking a tightrope between sufficiently cooling economic growth and avoiding a so-called "hard landing" that would plunge the economy into recession.